Quick Reviews of the most sought-after Invicta Pro Divers
Invicta pro diver watches are suitable choices for users who're seeking a stunning & dependable low-price diving piece. These watches are not No.1 in quality, but with such attractive prices, their appealing designs and undisputed reliability exceed customers' expectations.
Why choose Invicta pro diver watches?
Affordable prices
Classy & dressy appearances
Fit in well with almost any kind of apparel
Reliable Japanese or Swiss movements ( quartz & automatic)
Are there some shortcomings? Yes, of course!
Styling: not aesthetically unique (Rolex look-alike)
Stiff bezel
Water resistance: the 660 feet rating is questionable
Now you know what to expect from a budget Invicta Pro diver. It is a steal with a price of less than $100, but only when you learn to accept its imperfections.
Following is a list of the three bestselling Invicta pro diver watches for you to consider. In case you don't like the colors or the sizes, Invicta also offers a wide range of variations for you to choose from. Now, let's begin!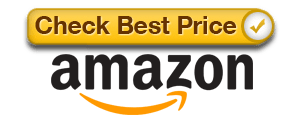 Perhaps this is the best-known watch in the whole Invicta pro diver series, the reasons seem to be obvious:
It's sized at 40mm to fit a wide range of men's wrists.
The black tone is effortless to combine with different kinds of clothes, from casual to formal. You can dress it up or down!
Look much more expensive than what it costs.
Reliable Seiko automatic movement – the NH35A caliber.
Attractive price (I think this is the most important)

Shortly, the Invicta 8926OB is a stunning & dependable versatile timepiece. However, with products in this price range, imperfections are inevitable.
The most controversial aspect is the watch's styling. I can say that over 80% of the Invicta 8926OB details are similar to the classic Rolex Submariner 116610LN. At first glance, you can't tell the difference between an Invicta and a Rolex.
The Rolex- inspired design is the decisive factor that makes the Invicta 8926OB a favorite among many affordable dive watches. However, this style also makes people want an aesthetically distinct timepiece away from this watch.
Despite its borrowed design, the Invicta 8926OB is not a low-quality replica watch. Beating inside this timepiece is the Seiko NH35A automatic movement. It's a durable workhorse that keeps proper time (be off about 15 seconds per day). It suffices to show Invicta's quality commitment.
The exhibition case back allows you to see the movement ticking inside the timepiece. Though it is useless in adding attraction to your watch in the eye of other people as no one else, you can view the caliber inside. Observing your watch's heart beating is still a little thing of joy!
The 60-click bezel is not something to be praised. At first, it's stiff. You have to rotate it about 20 times to get it loosened up. Since the bezel is a painted metal frame, you had better treat it gingerly, or it will quickly accumulate scratches over time.
The cyclops at the date aperture is meant to provide better readability, but it is a nuisance. It's vulnerable to bumps and hits. Moreover, it makes cleaning the glass much more difficult. I have to use a brush to get the job done instead of simply rubbing the watch against my shirt. Fortunately, you can easily remove the cyclops with a gas welder and a knife, or you can replace the original crystal with a new, flat one without cyclops.
The watch's water resistance rating is higher than ordinary dress watches. You can go swimming, take showers, go diving or snorkeling with it. However, bringing this watch with you is risky when going on an actual 660 feet scuba dive. I've read some people's reports about how their Invicta died in a deep scuba dive. In other words, it is not a downright dive watch, just a highly water-resistant timepiece with a diving style.
The Invicta 8926OB is a good timepiece, but there are still some minor shortcomings that you should expect at its price point. The 8926OB has a range of variations for you to choose from: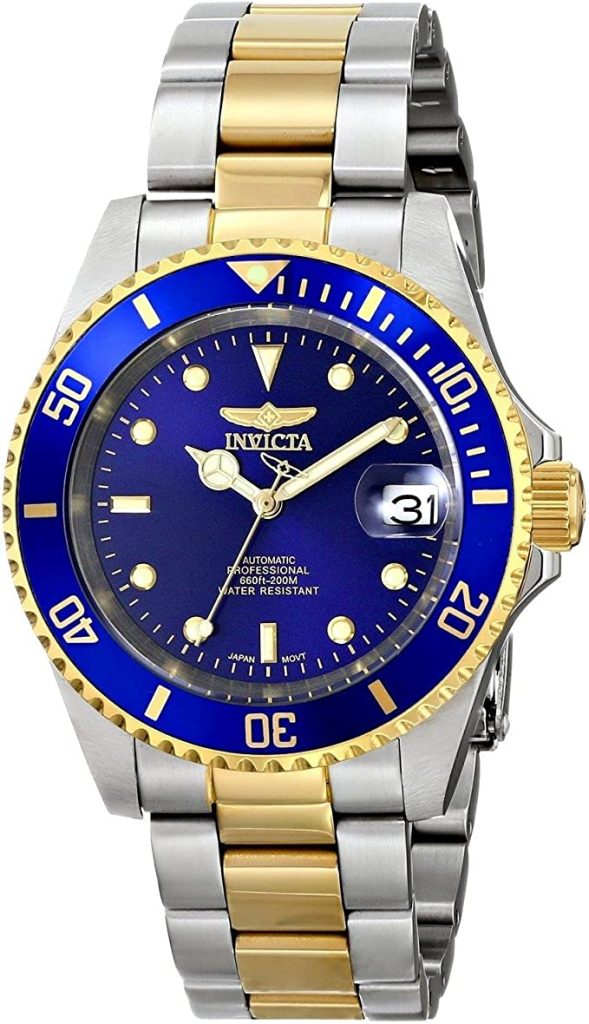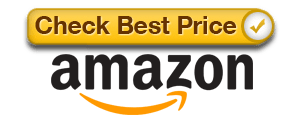 This is a cousin of the 8926OB mentioned above. They share the same functional properties and design cues but differ in color. The 8928OB is a two-tone watch that can be regarded as the flashiest timepiece in the Invicta pro diver series.
It is more of a dress watch than a dive watch. The royal blue dial matches the gold-plated stainless steel bracelet, making for a striking appearance. When exposed to a vital light source, the blue dial looks appealing with purple fringes. The anti-reflective mineral crystal reduces the watch's flashiness slightly but provides a transparent compensation display.
Since the watch's glossy and vintage-inspired styling, you should expect it to shine with more formal apparel. The Invicta 8928OB looks (intentionally) very similar to the Rolex Submariner 116613, so it makes a great deal if you want a budget Rolex remake with acceptable quality. Still, if you need an aesthetically distinct piece, you had better opt for a Japanese automatic dive watch (Seiko and Orient are examples).
It is worth noting that this gold-plated watch is even easier to get scratched than the 8926OB due to its vulnerable plating, so don't treat it as a beater watch.
The Invicta 8928OB also makes a perfect gift as it looks much more expensive than what it costs.
Some variations for you to consider:
Invicta Pro Diver 8932 Silver-Tone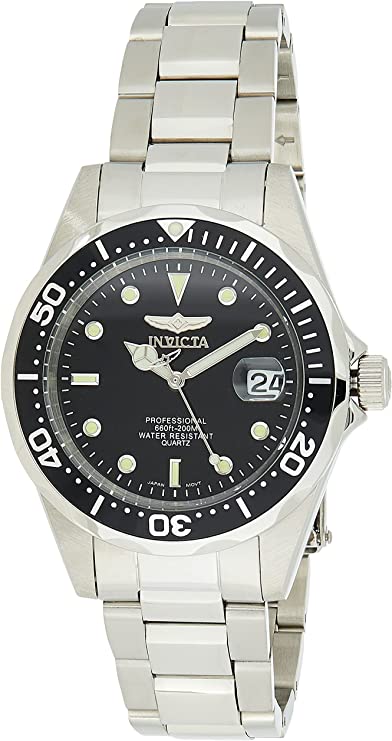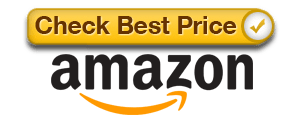 Unlike the two previous watches, the Invicta 8932 is a quartz timepiece, not an automatic one. Thus it's much more accurate but costs less money than the 8926OB & 8928OB, but it's a matter of taste that users keep choosing automatic watches no matter how inaccurate.
In terms of design, the 8932 is indeed a mini version of the 8926A, the case size is reduced from 40mm to 37mm, and the stainless steel bracelet remains just 17.5mm in width. Despite its modest dimensions, the 8932 doesn't look too small on your wrist. The lugs are longer than the 40mm 8926A versions to remedy the small case.
This Invicta 8932 is not as good as its automatic cousins regarding water resistance. The watch has no screw-down crown, so it is not well protected against water at a high depth. The 8932 is still an excellent waterproof watch, but its water-resist capacity is slightly lower than other models with screw-down crowns.
You will notice that the unidirectional bezel of this watch is tough to turn at first, even harder than that of the 8926OB, but it's not a huge deal because it will loosen up soon due to your frequent use.
Invicta also offers some similar models of the 8932, but in different colors:
Verdict
Within the price range of under $100, the three most sought-after Invicta pro diver watches mentioned above are real bargains. Despite some inevitable flaws for affordable dive watches, these timepieces still provide users with durability and reliability that you might not see on more expensive watches.
Regarding styling, there are better choices for watch collectors who want uniquely-designed products. However, for ordinary users who don't care much about uniqueness, these timepieces are among the rare budget watches with classy appearances.
Oversized Invicta Pro Divers
If your taste runs into oversized timepieces, I think these 48mm watches below are worth your attention!
Invicta Pro Diver 6981 Chronograph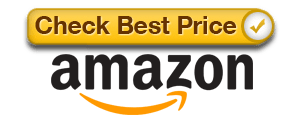 This is not a modest-sized watch by any means! It's large (48mm case) and relatively thick (17mm thickness). The band width is wider than usual too. This piece may look fabulous and stunning on a big wrist, but forget it if your wrist size is average or below!
As you can see in the picture, the watch dial is a perfect combination of black & gold. It looks charming but not flashy, so that you can dress it up or down freely. However, this is a gold-plated watch, so it would better suit formal apparel.
What I like most about this watch is the calendar. Do you agree that it looks much better than traditional rectangular date windows? The see-through sword-shaped minute & hour hands blend in perfectly with other details on the busy watch face. I also like the way Invicta borders two subdials with metal. The dial would be too black without them.
The polyurethane strap is soft & comfortable to wear all day long. Some gold-plated stainless steel accents make it look more charming. The gold buckle is also a plus, but it will accumulate scratches over time as you'll mindlessly rub it against the desktop more than often. Unfortunately, the buckle is not easy to find a replacement, so you had better treat it gingerly!
Beating inside this watch is the Swiss-made Ronda 5040.D caliber. What makes it different from other quartz movements? Precision? No, any quartz is highly accurate. The power-saving mechanism can reduce energy consumption by 70%, so the battery life can be up to 54 months, which is very impressive.
This is not a reliable scuba diving watch regarding water resistance. Of course, it's a better waterproof piece than other ordinary wristwatches. You can swim and snorkel with it, but you'd better try another watch for deep scuba diving. The 6981 is just water resistant up to 100m (330 feet) at best, but theoretically, its water-resistant capability at high depth is hit-or-miss.
The chronograph function is reasonable. It can count tenths of seconds, measuring up to 30 mins. But few people care about this function when buying this watch. Invicta needs a reason to add three subdials and two pushers to the 6981, making it look cooler. That's all!
In conclusion, the Invicta 6981 is a very good choice if you want a wristwatch that is:
Oversized
Diver's-styled
Highly water resistant (for water activities, except deep scuba diving)
Classy, dressy looking with gold stone
In case you don't like a black & gold watch like this, there're a few variations with different colors for you to choose, check out on Amazon!

Invicta Pro Diver 0070 Chronograph with Stainless Steel Bracelet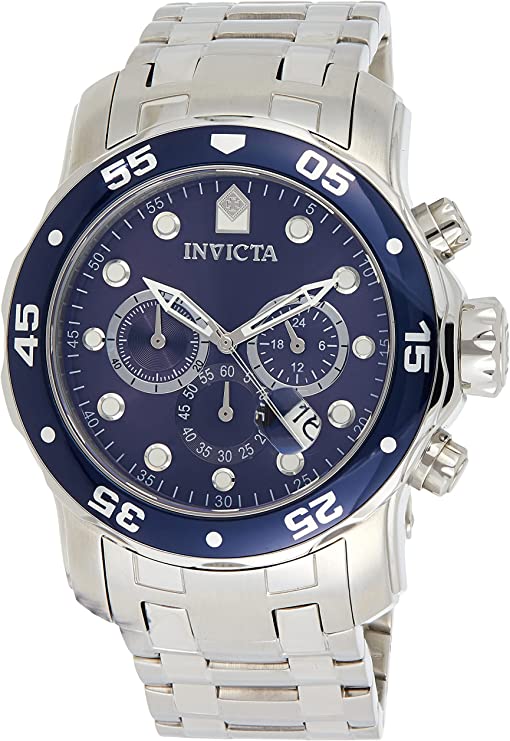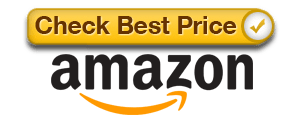 As you can see, this 0070 shares the same primary design cues as the 6981. But there're a few changes that make a significant impact:
The date window at 4 o'clock & the Cyclops (magnifier): Invicta returned to their traditional way of displaying dates in this model. No more exhibition calendar!
The dial looks less crowded & contrastive: without the exhibition calendar, which is mainly for ornamenting, the watch face is left with just the necessary details. The bright blue background does not contrast with the silver hands & subdials as strongly as on the 6981 (gold vs. black).
Scalloped bezel: I prefer this style, and it is also easier to grip and turn!
Brushed stainless steel bracelet with two parallel polished inner lines: This is the most significant difference between the two watches. The metal bracelet makes the 0070 look more robust & rugged than the 6981. Thick, large, stainless steel from A to Z, this 0070 is a tank on your wrist. I wish my wrist size were big enough. I would buy a 0070 without hesitation as it's very cool!
The Ronda 5030.D caliber inside this 0070 has a few minor differences from the 5040.D. You can read complete technical documentation of them here and here! In my opinion, they're almost the same!
The water resistance rating is 200m (660 feet), double that of the 6981. Now you can go deeper underwater with it! But again, I don't trust Invicta diving pieces so much when it comes to deep scuba diving. You had better not dive up to 200m with this watch!
So the Invicta 0070 is suitable for whom? If you want an extremely rugged watch with a diver's-style, solid metal body, this tank-like timepiece is for you! But make sure you have big wrists first!
Verdict
These oversized Pro Divers are not for anyone. They're just for big guys! They're not so many good-looking watches that are larger than 45mm. Why? Because they're hard to sell, very simple! Invicta is among the few producers who can offer you excellent big watches at small prices. What about the quality? Well, don't compare them to high-end pieces, but solid finish & reliable movement are what you can expect from these watches!
>>> CHECK OUT MORE INVICTA DIVE WATCHES ON AMAZON <<<
Related reviews:
Best affordable men's dive watches