It's not exaggerating to say that Japan – The Land of Rising Sun has contributed a lot to the development of the world's watchmaking industry for decades. It is home to many popular watch brands that are well-known not only in Asia but also all over the world.
When it comes to Japanese watches, products manufactured by Seiko, Citizen, Orient, and Casio are always among the best choices regarding price and quality, making them top 4 popular Japanese watchmakers.
In this post, we are going to learn the highlights of these famous watch producers, from their history, technology, featured achievements, to signature products. Let's begin!!!
Seiko
Seiko watch brand now belongs to Seiko Holdings Corporation. Back to the year 1881, Seiko began its business in Ginza, Tokyo as a jewelery shop. 11 years later, the company started producing clocks under the name Seikosha.
Until 1924, the very first watches made under the Seiko brand came out in the market.
Another significant milestone in the history of Seiko came in 1969 with the introduction of Astron, which's the first quartz wristwatch in the world.
In 1986, Seiko released its Kinetic watch which's the first one to transfer kinetic energy to electric energy.
For more than 130 years in watchmaking business, Seiko, as a leading innovator, has transformed the watch industry by unimaginable technological creations and inventions. Especially, as considering energy transfer and environmentally-friendly factors, Seiko watches are second to no one!
Seiko produces a wide range of products: from traditional mechanical watches, to normal quartz and solar-powered, kinetic, at varying prices, from a few bucks to thousands.
These product lines are separated into different segments for different customer groups. Among Seiko's product lines, the Seiko 5, Seiko SARB, luxury "Credor", and the "Grand Seiko" are the most popular series.
While Seiko 5 and Seiko SARB are mid-range mechanical watch lines, the Grand Seiko and luxury "Credor" belong to the luxury segment. (Check out my list of good Seiko watches under $200, $500, $1000 here!)
Citizen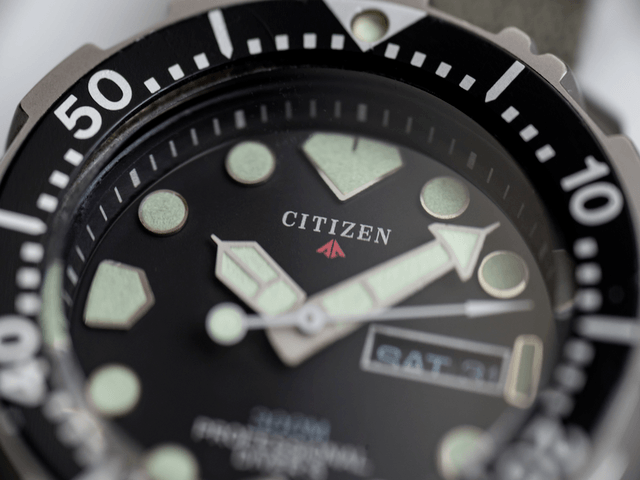 The company was originally founded in 1918 under the name of Shokosha Watch Research Institute. Twelve years later, in 1930, the name changed to Citizen like we know today.
For almost a century in the watchmaking industry, Citizen has made great strides in quartz technology. One of the company's big steps came was in 1993, when they introduced the World's first multi-zone "Radio-Controlled Watch".
Next, in 2003, Citizen, once again, surprised the world by launching the very first full metal case radio-controlled watch with built-in antenna.
Similar to Seiko watches, Citizen's are also environmentally-friendly options, but they mainly focus on solar power instead of kinetic energy. That's also the reason why the brand has a niche market called Eco-Drive that are completely solar-powered.
Technically, there's a hidden solar panel placed under the dial of Eco-Drive watches that transfers light energy into electric energy. By that way, the wearers will never need to replace the battery, making the watch much more long-lasting.
Citizen possesses world-class solar technology and it's also the world's leading solar watchmaker with nice-look and highly accurate timepieces.
Along with Eco-Drive watches, Citizen has also developed other product lines such as Chronomaster, Q&Q SmileSolar, Independent Watches, … Still, the Eco-Drive has been Citizen's featured line of watches for many years.
Another Citizen's main draw is its wide spectrum of price points, from over $100 to thousands of USD. Well, that's how Citizen has covered the needs of their customers no matter whether it's an affordable watch or a high-class one.
Check out my list of bestselling Citizen watches here!
Orient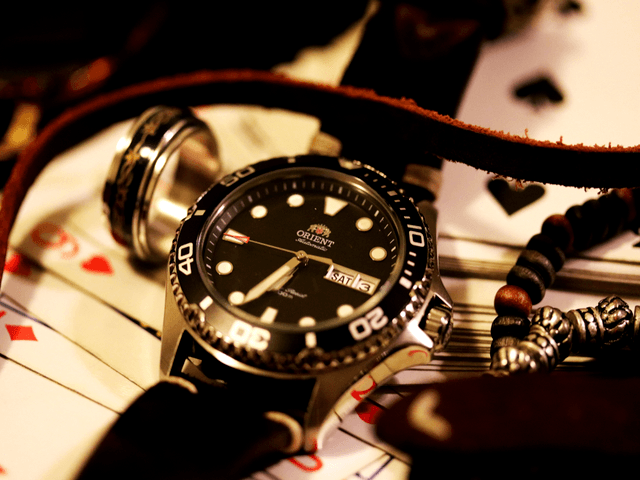 Orient is also one of top 4 popular Japanese watchmakers whose niche is mechanical. The brand was officially came out as Orient in 1950, though in fact, it has more than a century of making watches.
Orient's origin goes back to 1901. In the early days, it was 'Yoshida Watch Shop' – a wholesale shop selling imported pocket watches, located in Tokyo's Ueno district.
In the 1920s, it changed the name to Toyo Tokei Manufacturing and started making table clocks and gauges.
However, the company had to close its business for a while due to the poor economy at that time. Up until 1950, it came back the watch market and one year later, it was officially named Orient Watch Company. Today, the brand operates as a subsidiary of Seiko Epson.
One of Orient's notable achievements was the introduction of the first water-resistant watch model named 'Royal Orient' in late 50s. It's also the first brand to put LED watches on the market with the model 'Touchtron' in late 1970s.
As mentioned above, Orient's focus is always mechanical watches, though, they sometimes produce outside its niche with quartz pieces. So, what makes Orient different from other watchmakers on the market?
That's the level of precision that Orient has achieved. It is impeccable and faultless thanks to Orient's use of an orthodox watchmaking craft dating back to 17th century. Hence, Orient is always one the best choices for those looking for an original, classic-style watch that's made by the traditional watchmaking craft.
Some popular watch lines of Orient include the Orient Sun and Moon, Bambino, Mako & Ray Dive Watches, Symphony models, and so on. As compared to Swiss watch brands, Orient has much more accessible price ranges when it comes to quality mechanical watches. (Check out my list of the best Orient automatic watches here!)
Casio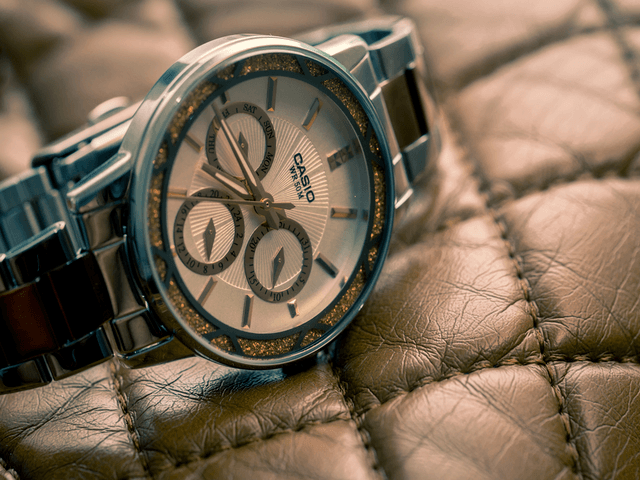 The last Japanese watchmaker in our list is Casio. It was formed in 1957 as Casio Computer Co., Ltd but its origin dates back to 1946 when Tadao Kashio founded Kashio Seisakujo – the forerunner of Casio.
Casio is all about electronics and unlike other companies listed above, it didn't start out as a watchmaker, but a consumer device producers instead. The company manufacture many different electronic products, including calculators, musical instruments, printers, projectors, digital cameras,…, and watches as well.
As a watchmaker, one of Casio's specialties is digital watches and it experienced enormous success in the 1980's and 1990's when they made digital watches with built-in games. G-Shock sports watch is another excellent product line under Casio brand. That line was first launched in the 1980's and since then it has been always one of Casio's major series.
Along with gaudy yet functional G-Shocks, Casio also produces other types of watch like the Databank Calculator Watch, Protrek, Edifice series, etc. In general, Casio is one of the most favorite watch brands with people aged thirty or less.
Verdict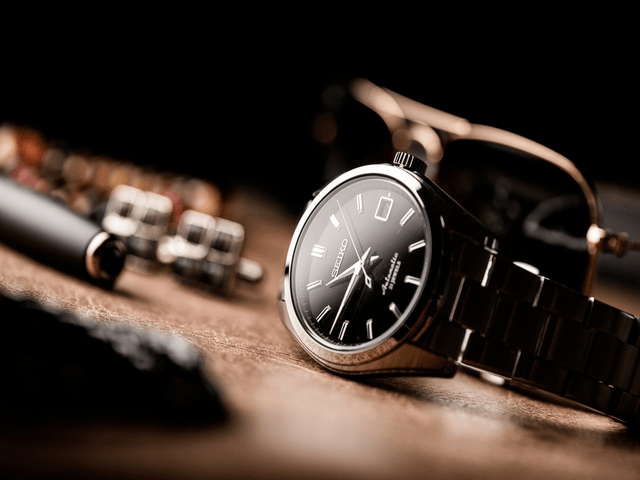 That's everything about top 4 popular Japanese watchmakers we want to introduce you via this writing. Now, you have known more about these Big 4 Japanese watch brands, haven't you? Thank you for being with us till the end of this post. See you next time!
Related Articles: