If you are looking for a high-quality watch, or a Seiko watch in particular, this article is perfect for you.
I'll show you how to get a great timepiece from my list of best Seiko watches for every budget and style you want based on my experience and the feedback from watch lovers on prestigious forums and communities. Let's go!
BEST SEIKO WATCHES UNDER $200
Seiko 5 Field Watch – SNZG09K1
PROS
Suitable for casual dress and outdoor activities
Durable for years
Easy to read the time
Great price for the quality
CONS
It is not hand stem-windable
The band may stretch when exposed to water
Users rated this watch highly and wanted a good quality timepiece and reasonable price. The brushed round case and khaki green canvas strap give the watch a stylish look. I prefer to replace the band with a leather one. It gives the watch a retro look, and you don't have to worry that the band would stretch after approaching water.
Specifications
Overall, this watch is a typical field watch with a simple, shock-resistant, lightweight design, perfect for casual or outdoor clothes.
It also has a 24-hour format dial like any other field watch. Besides, it is luminous, so you can see the time anytime and anywhere you want, even in the dark. So why don't you give this affordable Seiko watch a try?
Seiko 5 Field Watch – SNZG15
PROS
Simple but professional design
Match with casual clothes
Durable for years
Water-resistant to 100 m (330 ft.)
CONS
The band may stretch when submerged underwater too much
It doesn't look very different from the previous watch that I've mentioned, except for the black canvas strap and black 24-hour format dial. But remember to avoid making the band wet because it may become loose and no longer fit your wrist. The watch is powered by a self-winding caliber 7s36 made by Seiko.
Like many other dive watch models and military watches, the hands, and hour markers are also luminous in the darkness for the whole night but quite dim in the morning, according to some users' feedback. This watch does not provide winding or hacking, so wear it at least 4 hours daily to keep it precise.
This typical field watch perfectly goes with casual dress and outdoor activities because it is also light and shock resistant.
Specifications
Seiko 5 Diver's Style – SNZF17
PROS
Good-looking with classic diver's style
Very durable
Water resistant
Power reserve is up to 40 hours
CONS
This watch is a typical beauty of the finest mechanical movement and metal strap with bright silver color. The hands and hour markers are white on the black dial. At three o'clock you can see the display of the date and month.
Guys with classic and elegant styles should choose this timepiece because of its delicate design. It is also water resistant up to 330ft, and a push-button deployment clasp with Safety Lock makes it worth the price. Let's check out the specifications of the watch below!
Specifications
Another thing to notice is that if you are a fan of Rolex Submariner, this Seiko's SNZF17 is a perfect inexpensive Submariner homage. The appearances are similar, but there are still some differences to make the Seiko watch look unique, not 99,9% copied from Rolex. With this price tag, this watch is a good choice for Japanese Watch enthusiasts who love the Submariner.
BEST SEIKO WATCHES UNDER $500
Seiko Dive Watch – SKX007K2
PROS
Elegant design (you can dress it up or down depending on the occasion)
Reliable automatic movement – Seiko 7S26
Water resistant up to 200 M – 660ft (ISO 6425 certified)
CONS
Quite heavy (but for those who love the solid watch, it is a plus)
Bracelet spring ends are not very durable
The SKX007 is one of the most popular Seiko watches. The price always goes with high quality. It's an ISO6425-certified diver watch designed for pro divers who often dive hundreds of feet underwater.
One of my friends also owns one. He said he never took it off when swimming, snorkeling, or showering, but it still worked perfectly.
Are you obsessed with its delicate design too? The stainless steel case goes well with a silver bracelet, which gives me a solid feel. High-quality Seiko Hardlex crystal that is totally scratch resistant. The unidirectional bezel protrudes to protect the glass.
Wear it in office clothes, and you will be as cool as "James Bond." Whether or not you are a professional diver, this watch will make you look more energetic and show your gentlemanly class.
Specifications
Seiko Shinobu Ishigaki – SARB065
PROS
Elegant and classic look
Water resistant
Self-winding with the manual winding capability
CONS
Cannot see the time in darkness
As for me, this watch is absolutely a masterpiece of classic design. The case measures 13.1mm thick. The face of the watch has a strong sundial effect, making it look catchy under the sun. At three o'clock you can see the date display. It is a light dress watch that fits the wrist and suits office dresses and special occasions.
I use this watch daily, and it is fantastic. The timepiece can run up to 50 hours when not worn on the wrist. It also works very well with my Orbita watch winder. After all, just two words to describe this watch: Pure Class.
Specifications
Seiko Sumo Prospex Dive Watch SBDC033
PROS
The power reserve is up to 50 hours
Water resistant up to 200 M – 660ft (ISO 6425 certified)
Illuminated: fluorescent (green)
CONS
Only look suitable for guys with big wrists
The design of this watch is sleek and clean with a round shape and bright silver steel band. The hands and markers are luminous for an incredible low-light display.
This watch is suitable for men who want to look bold and manly thanks to its big & thick case. That's why this watch even has a nickname, "Sumo." It is also an ISO 6425-certified dive watch which is made for professional use.
The power reserve can be up to 50 hours after it is taken off your wrist. It is an excellent automatic diver watch. This watch is accurate when it only gains +15 or -15 seconds daily. Anyway, you had better wear it daily to maintain the precision. If you can't, hand winding or a watch winder is advisable. It's worth it!
Specifications
Seiko Classic Automatic Watch – SARB033
PROS
Elegant look, visible interior movements
Durable for years
Water resistant up to 330ft
Excellent quality and precision
CONS
I am very impressed by the simple but delicate design of this timepiece. This lightweight dress watch can go well with an office dress. The case has an excellent brushed finish; the black dial sports luminous hands and silver-tone hour markers. The classic stainless steel strap has a deployable clasp with a safety lock.
This watch also uses sapphire crystal for better scratch resistance and an exhibition back to see each mechanical movement in action from behind easily. I love the idea of a transparent back case that makes the movement visible. It is no longer a watch but a real art masterpiece by Seiko. Generally, it is worth trying this luxurious watch at such an affordable price.
Specifications
Seiko Prospex Solar Dive Watch – SSC017
PROS
Chronograph with sub-dials display: 24 hours, 60 minutes &seconds
Water resistant up to 200 M – 660ft (ISO 6425 certified)
Durable for years
Solar-powered (no battery replacement needed)
CONS
The illumination doesn't last long
Dynamic appearance makes this sports dive watch suitable for the young with a silver stainless steel bracelet and black & blue accented bezel. This watch also has luminescent hands and markers that allow you to see the time in darkness. The date is displayed at 4 and 5 o'clock.
The most integral feature is its chronograph, which shows excellent time accuracy for sports activities and looks fantastic. It is powered by solar cells and can be recharged by light satisfactory. I haven't used this watch, but according to customer reviews I collected from prestigious forums and communities, this watch is fantastic and durable with an unbeatable price.
It is designed for professional marine sports and underwater activities, but if you want to look energetic and sporty, don't hesitate to try it!
Specifications
BEST SEIKO WATCHES UNDER $1000
Seiko Alpinist Field Watch – SARB017
PROS
Premium case design & stylish look
Easy to see the time
Light & fit small wrists
Up to 50-hour power reserve
Water resistant up to 200m – 660 ft
CONS
Might be small for guys with big wrists
The leather calfskin band is not high-quality
This Seiko SARB017 watch is a powerful machine with up to a 50-hour power reserve. It uses 6R15 caliber self-winding movement like many other Propex watches of Seiko that can be hand wound or hacked. This is the best Seiko movement for the price range of under $1000.
The sapphire crystal, typical of a Seiko luxury watch, protects the dial from scratches. Though it is a lightweight field watch, the design is quite precious.
You would also love the fine polished finish with green dial, luminous golden hands, and hour markers. It has a brushed and polished stainless steel case, which keeps the watch durable for years.
However, most customers don't like its strap because it looks like the band of a cheap timepiece. You can switch this strap with one from StrapCode, Deluca Strap, or order directly from Seiko.
This watch would look perfect and professional with an elegant stainless metal bracelet. It's one of the most beautiful Seiko watches on the market!
Specifications
Seiko Shogun Prospex Dive Watch – SBDC029
PROS
Titanium case material
Durable for years
Suitable for saturation diving (200m – 660ft) – ISO 6425 certified
Premium luxury design
Match with office clothes
CONS
I find no drawbacks of this watch at all
This watch is an absolute masterpiece from Seiko. The titanium case not only gives the watch an insane look but also protects the interior apparatus from collision. Classic silver-tone luminous hands, markers on a black dial, and a finely brushed finish are lovely.
It is also impressive to look at the saw-like edge of the diving bezel, which makes it look bolder & more masculine. This timepiece is from the premium luxury watches range made by Seiko. It has the nickname "Shogun," a name to call the royal tycoons in the Japanese feudatory era.
Like many other Seiko products that run on automatic 6R15 movement, this watch has excellent precision, about +15 to -15 seconds per day. The water-resistant depth is up to 660 ft. That means you can go diving with it without any problems. Let's look at the table below to check out its specifications.
Specifications
Seiko Divers Automatic Deep Blue Dial SKX009K1
PROS
Durable for years
Easy to read the time
Great value for money
CONS
Stiff band
Loses time in some cases
Silver-tone stainless steel case with a black rubber strap. Unidirectional blue and red (Pepsi) stainless steel bezel. A deep blue dial with luminous hands and dot hour markers makes it easy to read the time. Seiko SKX009K1 is a great affordable, high-quality automatic diver watch. It is a must-have companion for any diver passionate about their watches.
Specifications
Seiko Prospex X Padi Aautomatic – SRPA21K1
PROS
Power reserve for 41 hours
Hand and automatic winding capabilities
Magnetic resistance: 4,800 A/m
CONS
Aquires 2 seconds on average (per day)
Case not so sturdy
Water resistance over 200 meters, with an in-house movement and professional specifications, makes Seiko Prospex SRPA21 a great dive watch.
Specifications
Seiko Automatic Diver's Watch – SKX007J1
PROS
Self-Winding Movement
Stainless Steel Case
Luminous Hands and Markers
CONS
Stainless steel case with a black rubber strap. Uni-directional rotating stainless steel with a black top ring bezel. Black dial with luminous hands and dot hour markers. Minute markers around the outer rim.
Specifications
Seiko Prospex Padi Solar SNE435P1
PROS
Light weight
Easy to read dial
Value for money
CONS
Marker doesn't align with bezel perfectly
The Seiko Prospex PADI Solar SNE435P1 watch sets itself apart with its incredible V157 Solar powered caliber, which boasts a 10-month power reserve once fully charged and an accuracy of +/- 15 seconds per month.
The caliber equips the diving timepiece with the functions of hour, minute, and seconds and a significant date calendar feature at three o'clock, enhanced by a magnified glass window. The movement also has a particular overcharge prevention function to avoid damage and overheating to any components.
Specifications
Seiko Prospex Drive Watch SRPC91
PROS
Keeps time accurately
Comfortable rubber band
Value for money
Attractive blue dial with matching bezel
CONS
Doesn't have Kanji Date Wheel
This is a new limited edition Seiko automatic dive watch nicknamed Turtle due to its cushion shape case. The watch is based on the trendy 6000 range of vintage Seiko dive watches. This new model features a Seiko 24 jewel automatic (4R36) movement, a date display, highly luminous hands, and markers treated.
Specifications
Seiko PRESAGE Automatic Watch SRPB43
PROS
Genuine leather band
Elegant design
Perfect dress watch
CONS
Seiko PRESAGE SRPB43 functions just fine as an everyday dress watch. You can use it as a going-out watch. With its highly polished steel case, glossy leather strap, and that brilliant sunburst dial, the Cocktail Time is for those who like to add a little punch to their fashion.
Specifications
Seiko Coutura Radio Sync Solar Chonograph Watch SSG010
PROS
World time function (25 time zones)
Power saving function
Overcharge prevention function
CONS
Setting up daylight time savings could be complex
Seiko Coutura Radio Sync Solar Chronograph Watch SSG010 is designed with a two-tone stainless steel case and bracelet and a cabochon crown. The bold black dial features Lumi Brite hands and markers, a date calendar, and three sub-dials with gold highlights.
Specifications
ABOUT SEIKO – THE NO.1 WATCHMAKER IN JAPAN
The story of Seiko Watches began in the late 19th century with a small making and repairing clocks shop owned by a young entrepreneur Kintaro Hattori in the center of Tokyo. In 1913, the birth of the first wristwatch made in Japan by Seiko was a significant milestone. The brand "Seiko" was finally adapted to their new line of timepiece products later in 1924, t. In the 1990s, Seiko republished The Scubamaster, the Seiko Termicand the Spring Drive watch, a revolution of a mechanical watch with the precision of quartz timepieces.
The whole world has recognized the incredible technology, perfection, and precision of the Seiko watches. The Japanese watch manufacturer was chosen as the timekeeper of the Olympic Games held in Tokyo, Lillehammer, Sapporo, Barcelona, and Nagano. Seiko is also known to feature in some world-famous movies. Various models were worn by many actors like Roger Moore as James Bond or Sean Connery in "Never Say Never Again."
The elegance and fantastic precision of Seiko watches result from the company's attention to creating the best luxury timepieces in the world. Today, Seiko has hundreds of watch collections, and all of them show the advanced technology of this No.1 Japanese watchmaker though the price may vary from some hundred dollars to thousand dollars.
Another feature of the Seiko watch is the hardlex crystal used to protect the dial. While most watch faces worldwide are made from mineral glass, Seiko company produces their own anti-scratch Hardlex Crystal with a hardness rate of 9/10 (diamond is rated 10/10 and mineral glass is 7/10).
The power reserve of the Seiko watch is also impressive. It can keep running for days even when taken off your wrists. Indeed, for an automatic watch, you must wind your watch manually or use a watch winder to ensure that it runs accurately.
That's the reason why I strongly recommend that you should keep your eyes on Seiko's products. Completely Japanese quality! Especially if you are a gentleman who loves the classic and elegant style, no wonder Seiko will never make you disappointed with their pure class timepieces. Let's make a good choice!
FAQs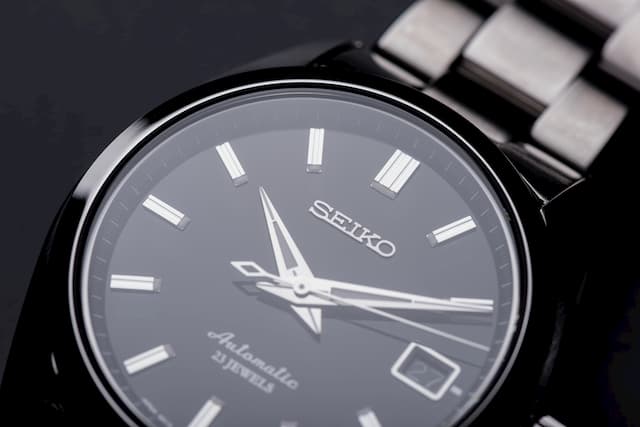 Is Seiko or citizen better?
I have received many questions regarding Seiko and Citizen's quality. These two are my favorite quartz watch brands from Japan, offering distinct features and many similarities.
The history of Seiko and Citizen
Seiko was founded by a jeweler named Kintaro Hattori, who owned a watch and jewelry shop back in 1881 in Tokyo. The small watch shop in the corner of Tokyo quickly became a unique watchmaking company in 1924.
As for Citizen, this watchmaking company's history dates back to 1930. Japanese and Swiss investors originally owned it.
Both Citizen and Seiko shoot to prominence after the Quartz revolution.
Which one is better in term of quality?
Regarding quality, it is hard to compare these two watchmaking bands for several reasons.
First of all, their production lines offer many different models and styles.
Their strength focuses on a different aspect of watch quality. And lastly, both companies are appreciated by a large number of fans and loyal watch wearers. Of course, the quality comparison needs to be unbiased and objective.
Thus, regarding the question, "Is Seiko or Citizen better?" I believe the answer depends on your preferences and the definition of a qualified watch.
Below are some fundamental differences between these two watch brands:
The quartz movement: Though Seiko is the pioneer in the quartz movement, Citizen is the one who produces more quartz watches. The Citizen is the best if you are fond of the quartz movement. If not, Seiko offers both quartz and mechanical watches.
Seiko emphasizes the classic watch looks, while Citizen is more famous for their experimental design. I couldn't quite decide which company makes the most beautifully designed watch because it is up to the buyers to pick their favorite.
While Seiko knows how to connect its past reputation with current production lines, Citizen is often known for its uninterrupted use of modern technology. In terms of sales, Citizen seems to be more; however, the gap isn't significant.
Are Seiko solar watches reliable?
If you are considering Seiko solar watches, your concern is their quality. Are their solar watches trustworthy?
Find it out below!
Seiko solar watches are powered by solar or different light sources, cutting down an enormous effort to replace the battery once every few years.
For the solar feature to work, Seiko attached a solar cell right under the dial to absorb light from any source through the dial.
Like any model, Seiko solar watches have some pros and cons.
One distinct advantage of Seiko solar watches is any light source can power them. That being said, solar watches are regularly charged when exposed to light. Once fully charged, the watch can run for the next six months. The Seiko battery can last up to 10 years!
Because of the limited lifetime of the battery, it means after ten years, your Seiko solar watches require replacement. Another drawback is you can't manually wind Seiko solar watch in case you need a quick charge.
Seiko solar watches are a reasonably reliable option for those looking for a qualified, affordable timepiece.
What is the kinetic movement Seiko watch?
Besides solar watches, Seiko is also famous for kinetic watches. So what are they?
Seiko kick-started the kinetic movement in 1986 when the idea of a self-powered watch was still new.
Nowadays, people are more and more familiar with battery-free watches. Seiko kinetic movement watches are one of them.
Unlike solar watches, Kinetic watches are charged by your wrist movement. A rotor (or is sometimes called mechanical weight) inside the watch senses the movement and charge in a capacitor.
So, as long as you wear the watch and move your wrist occasionally, you don't have to worry about unwound watches. Another way to charge kinetic watches is to use a watch winder.
How long does Seiko Kinetic watches last?
Good news! Seiko kinetic watches last longer than any conventional watches. Since they are charged from the wrist's movement, they can hold a charge for six months. However, if you don't touch your kinetic watch for 72 hours or more, the watch will switch to sleep mode.
Does a Seiko solar watch have a battery?
No, Seiko solar watch doesn't have a battery. Instead, Seiko incorporates a solar cell under the dial so that light can be absorbed and converted into energy. Seiko solar watches don't use an electric battery and require no regular battery replacement.
Plus, solar watches are more environmental-friendly than battery-powered watches.
Does Seiko Kinetic watch need battery?
It depends on how old your Seiko Kinetic watch is. Early models between 1998 and 2000 feature what are called capacitors to store energy. Since 2001, Seiko used Li-on rechargeable batteries in their Kinetic movements.
Most new Kinetic watches adopt a kinetic electricity storage unit, which doesn't require replacement as those conventional batteries.
Is Seiko a luxury watch brand?
Seiko has made exceptional, high-quality watches offering massive value and prestige for its wearers. However, regarding the title "luxury brand," it seems people still think highly of Swiss watch brands rather than this Japanese ones.
Seiko Watch Corp has recently separated the Grand Seiko from the Core Seiko. While Core Seiko has already built up its reputation on Kinetics and solar watches, which are merely at the high-end level, Grand Seiko, on the other hand, focuses on models that meet the global luxury level with excellent design and great value.
Though the future seems promising, Grand Seiko still struggles to compete against its Swiss counterparts.
So is Seiko a luxury watch brand? We will need to wait and see.
How many watches does Seiko make a year?
According to Seiko insiders, the Grand Seiko has produced over 5,000 watches yearly since 2017. Depending on the models, some are produced over a few hundred or thousands annually.
VERDICT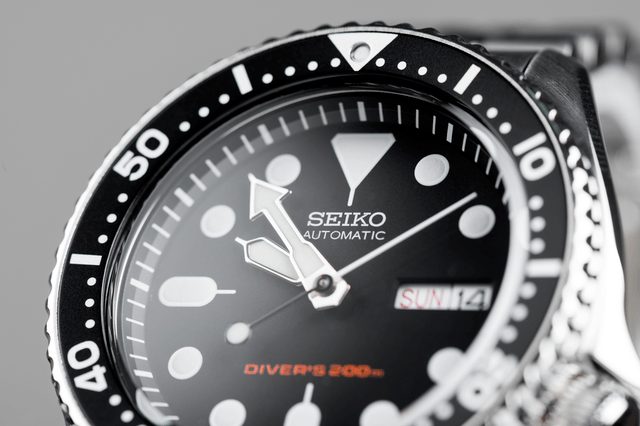 Seiko has been making genuine watches since 1881, and now it is at the top of the Japanese watchmaking industry. Seiko is not as famous as Swiss auto watch manufacturers; it still offers us world-class luxury at different prices. You may find some products that could be more flawless, but it is the best Seiko watches you can find for your budget.
In general, "reliable, durable, and elegant" are three words I can use to describe Seiko's timepieces. From my review of the best Seiko watches, you can have an overview of their products' quality and know which Seiko watches to buy. Good luck!