After smart phones, smart watches are the next emerging trend in years to come. Lots of people think that smart watches will eventually kill traditional horology. What is your opinion about that? I personally suppose such thing will never happen! Here're the reasons why:
The smart watch is a hi-tech gadget, the traditional watch is more of a fashion accessory
This is the main difference between smart watches & traditional watches. Despite being so stylish, smart watches still cannot stack up against traditional timepieces in terms of design. For example, no matter how well a smart watch is made, its LCD screen cannot be as attractive as a sapphire or mineral crystal which twinkles under sunshine.
Maintaining a hi-tech appearance while trying to be elegant, classy-looking is really a huge challenge for smart watches.
The smart watch is too vulnerable
As watch-enthusiasts, we certainly try to protect our beloved wristwatches as much as possible. However, hits and bumps are inevitable. Traditional watches can last for long despite a lot of physical abuses, because mineral & sapphire glasses are very tough and hard, the caliber inside is built to work without cease and sustain external shocks. As for smart watches, I think you can imagine what would happen when you physically abuse them.
The smart watch has a very short battery life
We just need a small battery for a quartz timepiece to keep running over years, and we even don't need any power source for a mechanical watch. How long can a smart watch operate now? Usually no more than single day. The battery technology is the near future won't be able to help create a type of power source that can supply enough energy for a colorful displaying screen keep turning on for months. This is the biggest inconvenience of smart watches.
The traditional watch has a "real" dial, the smart watch just has an LCD screen
When I wear a traditional watch, I feel I'm owning something real, from the hour marks, hands, to every frill on the dial. How about smart watches? Their whole dials are just a combination of images displaying on a digital screen.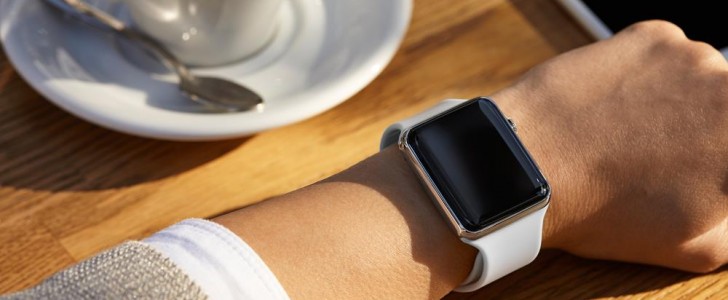 Verdict
In my point of view, smart watches and traditional timepieces are two total different products that cannot replace each other. So comparing them doesn't make any sense. Take a look at the vintage watch market and you will realize that people are willing to pay a good amount of money to own a watch that has been made decades ago. In the watch industry, modern and hi-tech cannot always win.
Related reviews: