Military watches are used by anyone working or living on the edge of life. Anyone from security personnel, soldiers of fortune, boots-on-the-ground grunts, extreme athletes, and survivalists shall greatly benefit from using a military-grade watch.
Not in those services? Worry not, as extreme outdoor enthusiasts will also greatly benefit from military watches by providing them with invaluable information to help them understand and navigate their surroundings.
Fishing enthusiasts, hikers, kayakers, divers, and many others will surely love getting the best military watch that fits their styles & needs.
Military watches can withstand harsh conditions. They can survive abuse and display perfect time even after years of heavy use. They are also waterproof, scratch resistant, and highly durable.
You are in the right place if you are looking for the best military watch to utilize these features.
My pick of the best military watches
Best Digital Tactical Watches
Casio Pro Trek PRW-2500T-7CR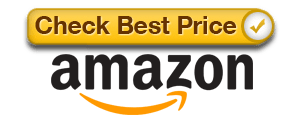 Pros
Solar powered with long lasting battery (up to 12 years)
Multitude of features at a touch of a button
Atomic clock synchronization (provides better accuracy)
Cons
Doesn't have GPS
Doesn't have sunrise/sunset function
We all know that Casio is the leading manufacturer of durable watches, and they retain their reputation with Casio PRW-2500T-7CR. Like always, it comes with a solar-powered battery that you will need to replace after 12 years, making it almost maintenance-free.
One of its best features is the atomic clock synchronization, which makes this watch highly accurate. In addition, it has a stationary tough-looking bezel with directional markings, giving it a rugged and professional feel.
It can withstand wear and tear, making it a highly efficient watch for an outdoor enthusiast. Its 200M water resistance is a plus for divers and sailors. Add the tide graph that will help you predict upcoming low and high tides and moon phase prediction, perfect for kayakers and fishermen.
This makes it a perfect watch for outdoor enthusiasts who love being in the water, either sailing, cruising, racing, kayaking, or fishing. Its band material is made from Titanium, making it extra durable against wear and tear.
One of the caveats of this watch is the tide function, which is designed for semi-diurnal tides (two high and two low tides per day), so if you're in a place where only diurnal tides occur, you're in for confusion. Therefore, you must understand that low tide occurs when the display prompts you for the second high tide of the day.
Nothing beats the durability and efficiency of Casio. Pick this if you want a robust, efficient, and tough-looking watch.
Casio Rangeman GW9400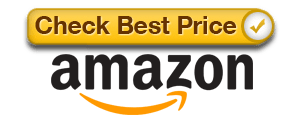 Pros
Multiple sensors for extreme outdoor enthusiasts
Excellent durability and shock resistance
Excellent design gives a stronger feeling of toughness
Classic green color makes the watch feel more rugged and natural
Cons
Bigger size than average
Although bigger, display is quite small
Hard to read negative display (some people argue about it, though)
If you want a sleek design and an excellent range of features, then Casio Rangeman is for you. Thanks to the proven G-SHOCK technology, its durability allows it to withstand a 10-meter free fall. In addition to that, it has a 10-year battery life and 10-bar water resistance.
The battery life means you'll never have to worry about replacing it. The 10-bar water resistance makes it an excellent watch for underwater endeavors, though it's not meant for scuba diving.
Its toughness is solidified by its design, especially the classic WWII green color, ultimately giving the Casio Rangeman a rugged look. Aside from those designs and features, it also utilizes Casio's solar batteries.
It's lightweight and not bulky enough to hinder any activity you do. You can easily index and press its button even wearing gloves.
It also has a 'case bumper' that extends beyond the pusher for the Triple Sensors, preventing you from accidentally pushing the button for the sensor. When changing the sensor, the tone is a big plus, too, allowing you to know what mode it is without looking.
One of its caveats, however, is that the watch is a little bit bigger compared to its counterparts, so it may not look good on smaller wrists.
Another factor that you should consider is the negative display. If you're used to a positive display, it may take some time to adapt to this watch's negative display, though it's not hard to read, as many people say.
If you are looking for a tough watch with a sleek design and multiple sensors, Casio Rangeman is your pick.
Suunto Core – Black Military Version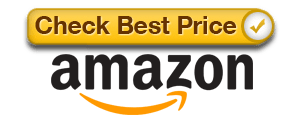 Pros
Multitude of features right on your wrist
Extremely accurate sensors
Clear, large screen
Cons
Cheap materials used leads to slight less durability compared to Casio
Complicated UI for beginners
For information addicts, Suunto Core Black is your best choice. The Suunto Core series comes in multiple colors and designs. Still, the Military Black version is your perfect choice if you want the ideal combination of the best design and functionality. Aside from giving the watch a rugged and cool look, the black version has excellent features not present on other versions.
It's one of the best ABC (altimeter, barometer, compass) watches in the market with highly accurate readings. Its buttons are very responsive and easy to press, allowing you to control it with ease fully.
If you love snorkeling and shallow diving, the Suunto Core has everything you need and is waterproof enough to be carried up to 100 feet underwater. It also has a decent electronic compass, a big plus for land and water enthusiasts.
Suunto Core packs tons of features right into your wrist. The combination of multiple functions and features leaves little to be desired, especially for an extreme outdoor enthusiast.
However, many customers complain about receiving a watch that gets a dead pixel within a few weeks of use. The wrist strap also feels cheap, according to most user reviews, though you can buy a separate strap to enhance its durability or replace it once it's worn out. It also has a soft-sounding alarm, which could bother some.
Its durability is what suffers a lot, though. Unlike other brands manufactured with durability in mind, Suunto focuses on giving as many features as possible. Thus, the downside is lower durability compared to the G-SHOCK. Reports of getting dead pixels and unresponsive buttons are shared among the users of this watch.
Though Casio's Rangeman is more durable, it still provides many features that make it worth bringing during any outdoor activities.
Check out more Suunto Watches here!
Best Field Watches
Victorinox 249087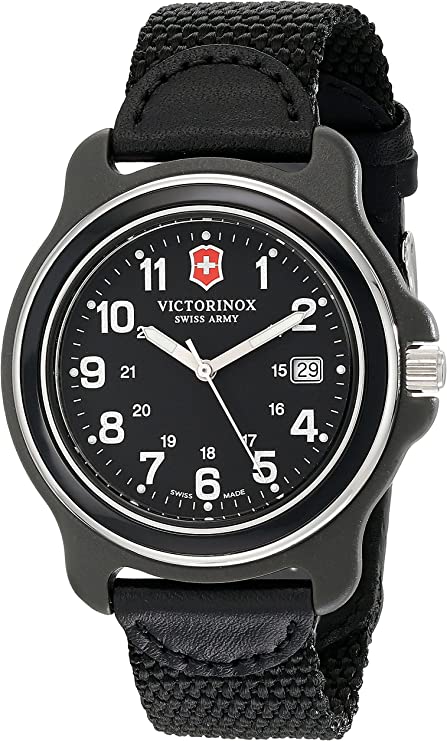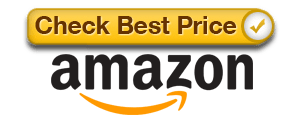 Pros
12- and 24-hour format with date calendar
Large, clear, readable and luminescent hands and markers
Highly accurate time
Minimalist color and design
Cons
Although waterproof, can't be really used for scuba diving
Focusing on simplicity and features, the Victorinox 249087 is an excellent watch for those who want to keep accurate track of time. As a field watch, it disregards stylistic designs. Instead, it provides a clean and minimalistic interface focusing on functionality like bright lume and ruggedness, a typical feature of this watch.
Victorinox is designed by the Swiss Army, a reputable brand for Swiss military watches, so you can expect a high-quality watch. With that in mind, it comes with 12H and 24H formats, allowing you to know the exact military time at first glance without spending a few seconds converting the 12H time format to the military time format. It gives you speed and efficiency and allows you to act faster.
It's also waterproof, so no matter where you go or what kind of weather you encounter, you can ensure that this watch will remain and perform at its full capability. In addition to that, it also has a 10 ATM water resistance rating. However, even if it's waterproof, it's not for scuba diving, but regular swimming and snorkeling is fine.
It has luminescent hands and markers, making it an excellent watch even after dark. Remember, that you will need a light source to charge this illumination feature, and it doesn't last very long, making it unsuitable for exploring dark caves or pathways for a regular and prolonged period.
As for the time accuracy, most users reported less than 2 seconds gain in one month, thanks to its quartz movement.
Its design boasts a sleek black aluminum bezel, complementing the black dial and straps. Its overall black color gives off a rugged and minimalistic feel. This is a good-looking and comfortable watch perfect for casual outdoor use.
Seiko SNZG15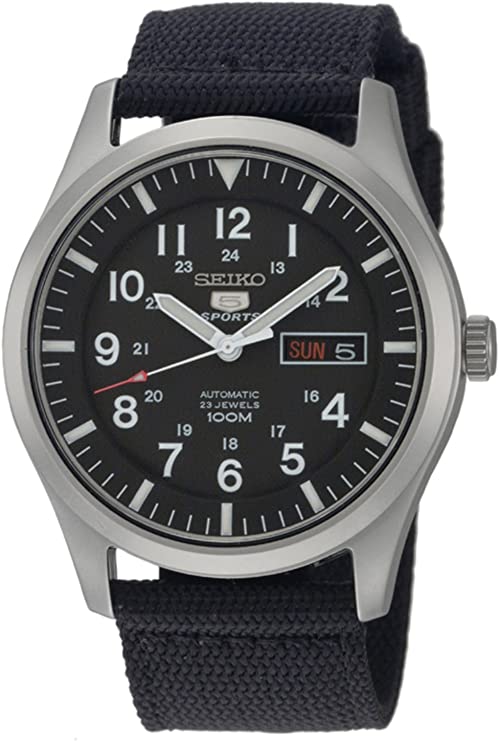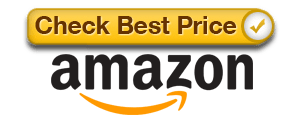 Pros
Detailed 12 & 24-hour format
Day and date display
Automatic self-wind movement
Water resistant
Cons
Nylon strap isn't comfortable for most people
If you are looking for a tough, efficient, and sleek watch, Seiko SNZG15 will perfectly suit your needs. Its case is made from stainless steel, and its band is from nylon, ensuring durability.
If you're a fan of swimming or love to wear your watch no matter what the weather condition is outside, you'll be glad to know that it's waterproof. Like the other watch on this list, it's not suitable for scuba diving but fine for snorkeling and other water-filled activities.
Its strap is comfortable, and its size is big enough for large wrists. Paired with its design, it brings a professional look to the wearer. Its 24-hour format is also a great addition. It's clear and detailed. Like Victorinox, it includes an illumination feature that must also be "charged" to work. Its glow, however, is brighter.
One of its downsides is the strap that comes with it. Depending on usage, it won't last very long.
This is for you if you're looking for an efficient and sleek automatic watch.
Best Dive Watches
Luminox 3051 Navy SEAL Colormark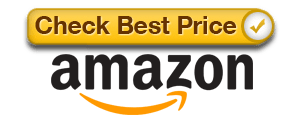 Pros
Self-powered, bright illumination
High-quality materials, exceptional design, lightweight
Good value
Cons
Hard to find replacement straps
Since this is made by Luminox, it's made to withstand the most demanding of tasks. Luminox has a great reputation for developing and making the best of military watches as they cater to those in military service. Therefore, we can expect efficiency paired with durability and design.
It's durable, rugged, and exceptionally tough. In addition, it has a self-powered illumination technology called "tritium" that works perfectly in low or no light conditions. At 660 feet of water resistance, it can meet the demands of diving enthusiasts.
The materials used in the watch feature a carbon-reinforced plastic that can withstand tremendous usage. It also features hardened mineral crystals, immune to scratches and medium shocks. Its strap feels good on the wrist.
It does an excellent job of combining the heavy-duty requirements of a NAVY seal and the critical features for divers, making it a good, valued watch for its price. Perfect for divers looking for an extremely tough and reliable dive watch.
Victorinox Dive Master 500 Model 241427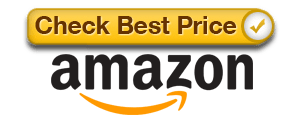 Pros
Extremely durable
Water resistance depth of up to 1640 feet
Anti-reflective casing
Cons
If you are looking for the ultimate diver's watch, the Victorinox Dive Master 500 Models 241427 is for you, with 1640 feet of water resistance depth. If you love any watersports, then you've found the perfect choice.
Made from stainless steel, its casing can easily withstand shocks and scratches. Its bezel has Arabic numeral markings, allowing you to make calculations, especially measuring your time spent underwater – a handy feature for any divers.
It has an anti-reflective sapphire dial window material, making it extremely durable. Remember that sapphire is the most expensive and durable material, three times harder than mineral crystals and twenty times harder than acrylic crystals.
Its large and luminous dials provide a clear view above or underwater, perfect for diving enthusiasts. It also features a quartz movement mechanic providing an extremely accurate time.
However, one of the most common complaints people had on this watch is that the crown seems to get broken down after several months. Only a few products have this flaw, and if you happen to get such one, you can reach support easily.
If you're a serious diver, getting this watch is a no-brainer.
What Makes a Good Military Watch?
A military watch must withstand harsh conditions compared to sports watches. That's why they are usually built using durable materials. Their durability and reliability are second to none as service members rely on watches for critical information, and further, deployed members can't go to a local watch shop for repairs in case of damage.
Therefore, military watch manufacturers strive hard to meet these demands. They should be able to construct a durable, accurate, and reliable timepiece for military purposes.
What makes a good military watch? There are several factors to consider:
Durability – features such as scratch resistance and shock resistance are the number one thing you must consider when getting a military watch.
Accuracy – knowing the exact time can be the difference between life and death in the military. For that reason, most military watches are made highly accurate.
Waterproof – since being in the military or outside can involve getting into water or getting wet, a waterproof watch is critical, though almost all military watch is waterproof.
Pressure resistance – ensuring that you can jump into the ocean without worrying about your watch bursting into pieces is another crucial thing to consider. A higher ATM (atmosphere) is better in this case.
Ease of reading – taking more than 10 seconds to look at your watch during an encounter or extreme event could result in death. An excellent military watch must be able to provide you with accurate information at a single glance.
Anti-reflective glass/unpolished case – one reflection, and your enemy can pinpoint your location especially snipers.
Aside from those overall factors, there are specific factors that are relevant to a particular type of military watch. Here are some of the things that make a digital, field, and dive watch a worthy purchase:
Digital watches – digital military watches are the opposite of analog watches. Instead of using traditional hands, they use digital time displays. If you want to get the best digital watch, you'll need to consider the following:
Compass – having a compass can significantly aid you in navigation. Knowing the exact direction is crucial, especially on time-sensitive missions. Digital compasses are more accurate than analog compasses but are several times faster. Some models will even give you a precise real-time reading.
Sunrise/sunset times – when you're getting out hiking, it sure gets dark fast. Knowing the exact amount of time you have left to return to your camp can be very useful.
Thermometer – helpful, especially in extreme temperatures. You can predict when to retreat from the elements. Remember that your body heat will affect its readings as it's on your wrist.
Barometer – allows you to know if there's an upcoming storm, allowing you to find shelter.
Field watches – also called general service watch, are used by ground units and is designed to be cheaper but durable. They keep excellent accuracy yet low maintenance. If you want to have the best field watch, then first and foremost, it must be readable, even under low light. A field watch is usually thin. Finding one with a 24H format available is a big plus, though not necessary. Here are some of the features to look for:
Readability – a high-contrast black dial with white numbering allows easy viewing under low-light or night conditions.
Glare-proof crystal – prevents sunlight glare, allowing for faster and easier glance no matter the light conditions.
Durability – a good field watch is made with stainless steel casings, but PVD coatings or titanium construction are becoming more popular.
Dive watches – are watches that'll keep functioning even underwater. We all know that accurate timekeeping is essential when you are underwater hundreds of feet below, carrying a limited air supply. Therefore, divers have always wanted an excellent model of timepieces. As durability and efficiency are of utter importance, a good dive watch possesses the following:
ISO 6425 standard – also known as ISO 6425 – Divers' watches international standard. It defines a watch that can withstand diving waters at depths of at least 100m.
Corrosion resistant – its case and band material should be corrosion resistant, so common materials used include stainless steel, titanium, silicone, and rubber.
Easy readability – a dive watch possessing a large display that can be easily read in low light is also vital as deeper underwater regions are often dim.
Ease of control – you must possess control that you can work with gloves on.
Overview of Each Brand
If you want reliable, durable, and stable military watches, the following timepiece manufacturers have what you want. They developed and brought new timepiece technologies, innovations, and ideas into the world and successfully delivered the quality that their customers deserved.
Let's briefly look at some of the best brands of watches today, namely Casio, Suunto, Seiko, Luminox, and Victorinox.
Casio
Founded in April 1946, Casio is a Japanese multinational electronic manufacturer. Headquartered in Shibuya, Tokyo, Japan, they manufactured the world's first all-electric compact calculators. Casio's product range includes calculators, watches, mobile phones, cameras, and musical instruments.
Casio watches are among the most durable and accurate, and their G-SHOCK technology is the pioneer of "a tough watch that doesn't break even when dropped." Their G-SHOCK series is currently among the best sellers for its toughness and durability, and as a result, they are one of the leading watch manufacturers of today.
Suunto
Founded in 1936, Suunto is a Finnish manufacturer of sports watches, dive computers, compasses, and precision instruments. Their main office is located in Vantaa, Finland. Founded by an outdoor enthusiast, Suunto mainly develops devices for outdoor activities, including durable and accurate watches for extreme conditions.
They test their products against the harshest conditions, which their satisfied end customers certainly reflect. Their products dominate the field of hiking & trekking watches, along with Casio & Garmin!
Their watches are considered one of the most robust ever made, with their early watches even blocking a sniper's bullet.
Seiko
Founded in 1881, the oldest company on this list, Seiko is another Japanese manufacturer of watches, clocks, electronic devices, semiconductors, and optical products. Headquartered in Ginza, Chūō, Tokyo, Japan, the company began its humble beginnings as a watch and jewelry store called K. Hattori in the Ginza area of Tokyo, Japan.
They are the pioneer of quartz watches and six-digit LCD watches, and they also introduced the first Japanese desktop computers. Today, they are renowned for their extreme watch craftsmanship, capable of producing the highest quality.
Despite dominating the market with their budget-friendly watches, Seiko still aims to beat their Swiss counterparts in luxury watches.
Luminox
Founded just recently in 1989, Luminox is a US-based watch manufacturer. Although a newcomer in the field, their sole focus on developing watches for extreme use has enabled them to create long-lasting, durable watches containing tritium, providing long-term luminescence, perfect for explorers and nighttime missions/adventures.
They became the official watch of the Navy SEALs after the Assistant RDT&E Officer for the Navy SEALs, Nick North, sought a dependable watch for night missions. He then worked with the Luminox founder, resulting in the first Navy SEAL series 1993. Today, they make branded and customized military watches for various military groups, and their Always Visible technology is prevalent.
Victorinox
Founded in 1884, Victorinox is a Swiss knife manufacturer and luxury watches, apparel, and travel gear manufacturer in their later years. Although they started business in 1884, it was only in 1989 that they began manufacturing watches. Incorporating hundreds of years of experience in developing knives, Victorinox has crafted some of today's best and most durable watches.