Dive computers are not-so-little gadgets that not only tell you the time while spearfishing or snorkeling but are also packed with a myriad of other features which make your diving experience safe, comfortable, and enjoyable.
Following is my picks of the best dive computer watches:
Cressi Leonardo Scuba Dive Computer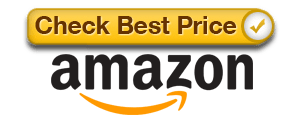 With an approximately 2-inch high-definition widescreen, the Cressi Leonardo has a large, uncluttered numerical display and simple abbreviations, making it easy to read underwater. The main screen displays the current depth, no-decompression limit (NDL), dive time, maximum depth, temperature, and battery level. In contrast, the alternate screen will tell you the PO2 setting, gas mix, and conservatism factor.
Since it's touted as the top choice for newbie divers, the Cressi Leonardo is exceptionally user-friendly, with a single-button interface to program air, nitrox, and gauge modes effortlessly. The ergonomic design is visually appealing and comfortable to wear. It also comes with an excellent user manual to kick-start the settings.
The watch displays everything you need to know before, during, and after diving on the main screen. Suppose you get too engrossed in admiring the beautiful coral life. The visual and audible alarms will tell you when to head back.
The watch can be fully reset after every use, making it ideal for rental departments. We wish for a stronger backlight and a safety-stop timer.
Mares Puck Wrist Dive Computer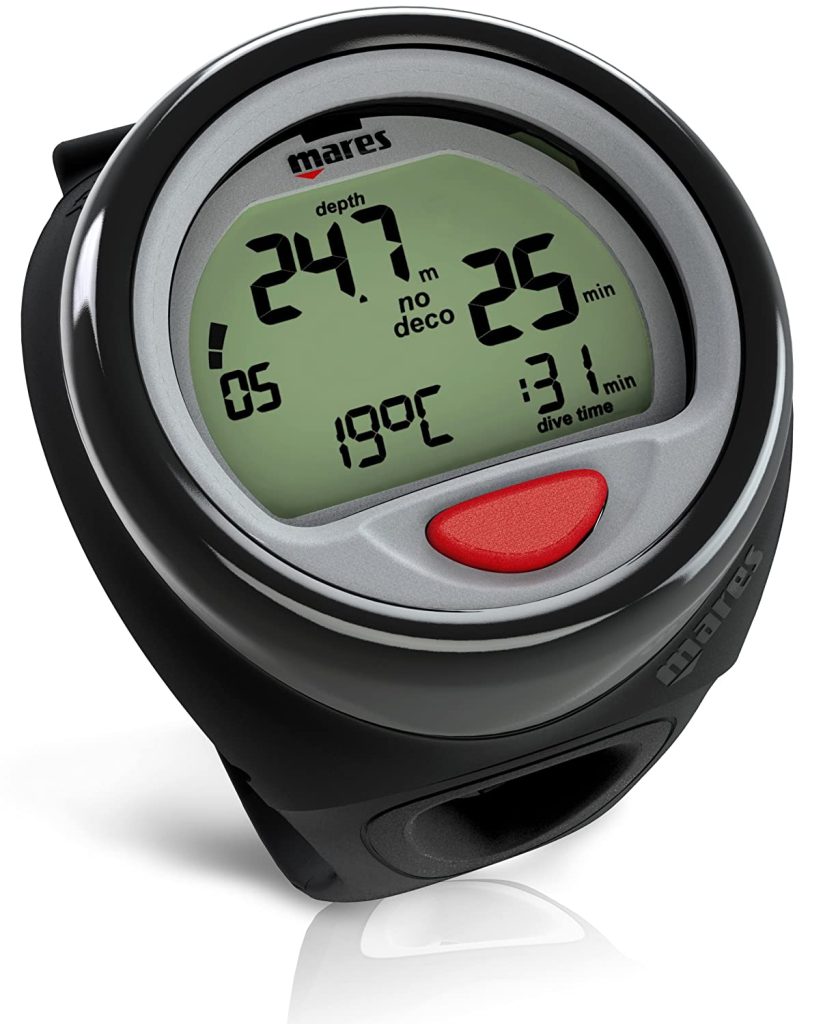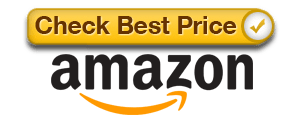 Whether you are an entry-level diver looking for a great dive computer, or a Tec-Rec diver looking for a backup dive computer, the Mares Puck ticks all the right boxes.
Being one of the market's most basic yet reliable workhorses, the Mares Puck has an easy-to-use single button. The watch has an intuitive design with a strap that you can comfortably wear on your wrist or over your wetsuit. Alternatively, you can choose to mount it on a console. The rugged design can withstand bumps and bangs, while the scratch guard protects the screen.
The watch's large display takes only a glance to read – the primary and alternative screens are displayed both on the surface and underwater. The Mares Puck manages three dive types – air, enriched air nitrox (EAN), and bottom time. The display has four stages within each type – pre-dive, dive, surfacing, and surface mode. There is also an option between salt water and fresh water. The dive mode activates automatically at a depth of 4 meters, and warning audio alarms alert you for unsuitable diving conditions.
It can store the diving information for as long as 40 hours after each dive, and you can also upload the data onto your laptop with a USB cable.
There have been complaints about the strap being unreliable and the backlight not being bright enough, but this Dive computer is a great steal for the price!
Pyle Sports Snorkeling Master Watch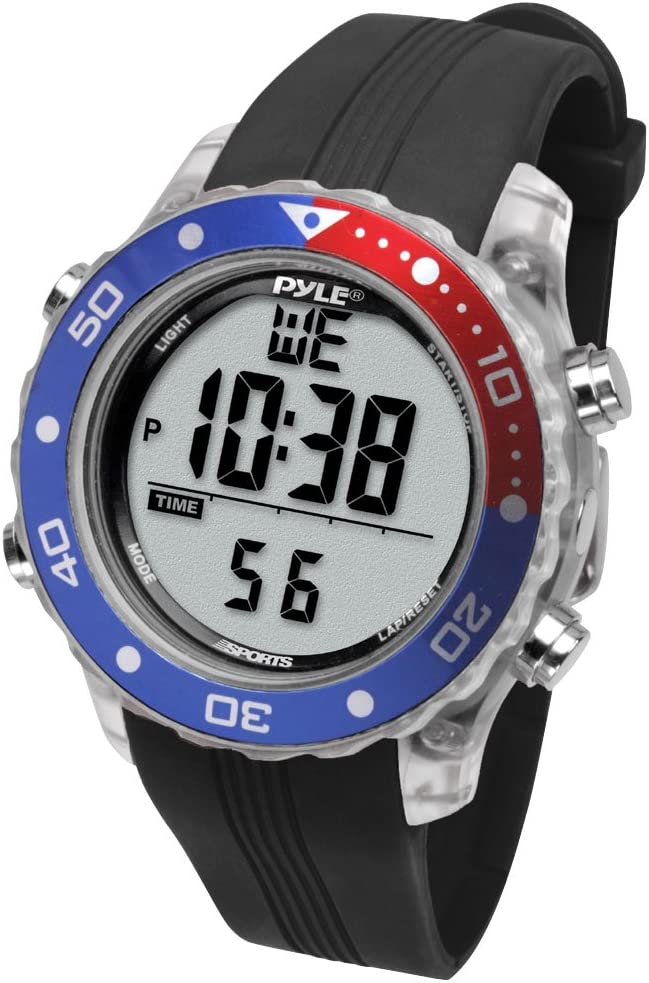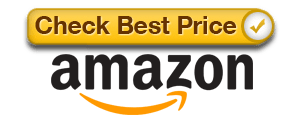 Integrating aesthetics with features, the Pyle PSNKW30 comes in a variety of color combinations to choose from. The multi-functional PSNKW30 has five operating functions – Current Time, Dual Time, Chronograph, Countdown Timer, and Diving Modes.
It not only displays time but also has a chronograph feature that displays the current and elapsed time. You can store up to 100 records of your diving information in the dive log, including your date and time, maximum dive depth, duration, minimum water temperature, and dive site indication – you can choose between lake or sea site diving.
It is fixed with a thermometer to measure the water temperature to 1 degree Celsius or Fahrenheit. You can also choose your preferred measurement units – °F or °C and meters or feet. The watch offers additional configurable options, such as adjustable 12 or 24-hour time format, alarm time settings, and hourly chime on/off. The large display with electro-luminescent backlight makes it easy to read the watch face, day or night.
Dive mode is automatically activated if you submerge for more than 1.5 meters for over 10 seconds and a sudden ascent or descent starts a warning alarm.
The most common complaint is the rotating bezel with no practical use. Some users have also mentioned that reviewing past dives is tedious.
Suunto ZOOP Wrist Unit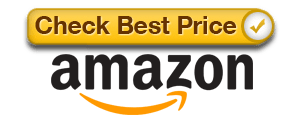 Another great entry-level dive computer, the Suunto Zoop, replaces its incredibly popular predecessor, Gekko. Short for Zooplankton, the Zoop shares many similarities with Gekko, but what makes it better is that it allows you to download your dive data to a PC. Design-wise, Zoop looks a lot like Cressi Leonardo.
Talking about looks, Zoop has a large, well-laid-out 40mm display with easily readable data digits. It has a solid construction, and the bright bezel makes it look sporty and funky. The user-friendly push button interface makes navigating through the menu structure a breeze, as all functions are clearly labeled. The bright LCD is super bright, but the lack of backlight limits its use in the dark. On the left, you have white-yellow-red colored bars that help administer N2 loading and ascent rate.
Although fairly basic, Zoop features air and nitrox (21% to 50%) modes. With a 50-hour dive log, your dive profile is saved for a long. Visual and audible alarms alert you whenever necessary, and there is also an option to set dive time and maximum depth alarms. After 5 minutes of inactivity, the display shuts off automatically, conserving battery power.
Oceanic Geo 2.0 Air/Nitrox Computer Watch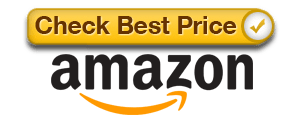 The upgraded look of the mid-range GEO 2. has a redesigned screen, a stainless steel accent ring, and also a more appealing color combination, making it suitable as an everyday watch. Despite the compact size, the extensive numerical display makes it easy to read all the information. The restructured user interface has a Step Back option which enables forward and backward navigation through settings and menus.
The full decompression dive computer supports dive gas switching between both air and two programmable nitrox gas mixes, one up to 100% oxygen. It has four operating modes: Watch, Norm (for air and nitrox), Gauge (bottom timer), and free diving.
What makes the Geo 2.0 outshine the rest is the dual algorithm technology, which enables a diver to adjust the behavior of the dive computer beyond the usual safety factor changes. Memory for 24 dive logs is sufficient for most divers. Otherwise, you can not transfer data to a PC.
The adjustable backlight is excellent for low-light conditions, especially at night. The only downside to the watch is that the bar graphs are relatively small and can get lost in the background.
Verdict
Even though a watch is advertised as a 'dive watch,' it will still have some necessary features for recreational water activities. Therefore, ensuring that the gadget you're investing in can handle the depths like the ones reviewed above is essential.
>>> CHECK OUT MORE DIVE COMPUTER WATCHES ON AMAZON <<<
Related reviews: