The quote "you get what you pay for" is no longer valid with the advents of many reasonably priced watches. But don't let yourself get overwhelmed by all the available choices.  Allow me to guide you through the best affordable watch brands!
For Women
Fossil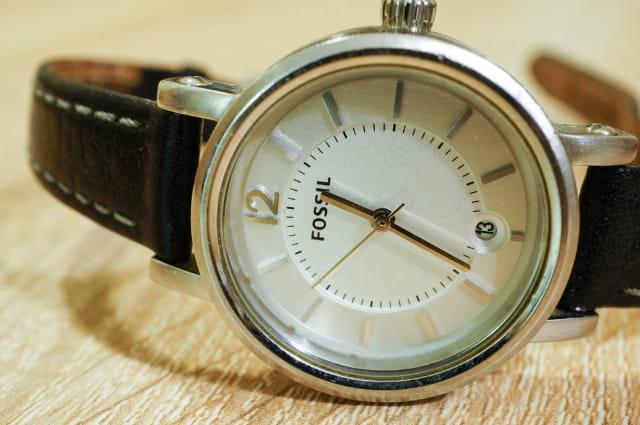 Fossil watches are popular choices for women who love high-quality watches of mid-range prices. Since their first debut, Fossil has designed and sold over 30 millions watches, for both men and women. They have partners all over the world, from Michele, Marc Jacobs to Zodiac Swiss made watches.
I personally find that Fossil designs are more suitable for ladies. Not every watch from this company has the same quality. However, Fossil has made several incredibly beautiful watches collections that are worth the buy.
The Jacqueline series, for example, blew my mind away when I first saw some of the items. Gen 4 smartwatch collection is another highlight from Fossil. The Venture HR Blush Leather especially looks delicate and elegant on a woman's wrist.
Michael Kors
Michael Kors comes from the same company with Fossil, but their line of products and brand are entirely different. Unlike Fossil, Michael Kors has been a luxury brand for long until recently. The company has decided to expand its market and make their watches more accessible.
I know a lot of people whose personal experiences with Michael Kors are complete and satisfying. There are so many things I can say about watches from this brand, but the first and foremost is definitely their durability.
Whoever has used Micheal Kors' watches must agree that their products are absolutely reliable. What's more, these watches stand out for their subtle design.  The simple yet sophisticated look as a whole is a visual feast.
Some famous collections from Micheal Kors that I love include the Access collection with gold-tone smartwatches and the basic yet elegant Slim Runway steel watches.
Skagen
Skagen is indeed one of the most formidable competitors in the watch world. This family-run business was born later than other companies, but it has already known how to attract ladies with its design and price.
In 2012, the Fossil Group noticed the unlimited capability of Skagen and purchased this Denmark company with a hefty price. Now, you may think I favor Fossil since put three brands of this group in my reviews. But ladies, their watches rock!
Skagen, unlike Fossil and Michael Kors, focuses more on the thin and lightweight design. That said, their watches look dressy and on point. Most of the watches from Skagen use steel cases. However, there are collections, such as Hybrid Smartwatch – one of their best sellers – use titanium.
Needless to say, ladies love Skagen for the price. Their products are reasonably priced with a unique style. They even offer watches with a lifetime warranty, which is something rare in the world of affordable watches.
Daniel Wellington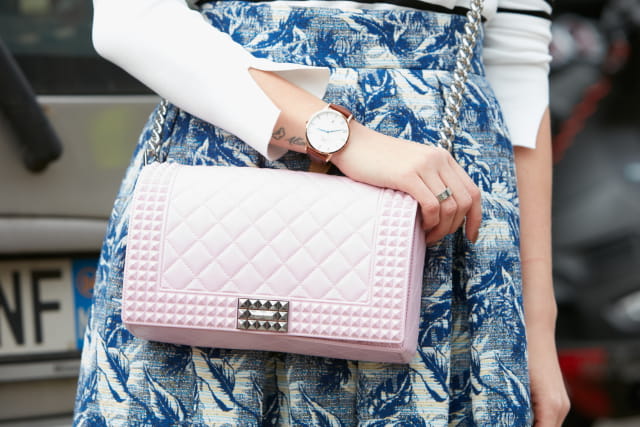 Daniel Wellington was founded in 2006 by Filip Tysander. They presented their first watches in 2009 and started to receive positive remarks. Tysander's design is quite simple. The watch face is relatively plain. Some models don't even feature a second hand or numbers.
That, I dare say, is a highlight of Daniel Wellington's products. Those who love minimalistic products with refined design will fall in love with the design immediately. Their watches can blend perfectly with either leather strap or NATO one.
The Classic Petite Melrose and Classic Pettie Bondi are two most outstanding examples of their minimalistic attempt.  These two collections offer models with a chic and classy look with a very friendly price.
As the name suggests, the Classic Petite adopts a contemporary look with the dedicated design. I wouldn't be surprised if you don't want to buy it at the very first encounter.
Armitron
Armitron, the last brand in the list, is one of the largest shares of watch buyers in the US. Eugen Gluck is the founder of Armitron, founded it in 1956. Watches from Armitron are known for its accuracy and affordability.
The company adopts different up-to-date technologies to elevate its watches' functions. They specialized in digital watches, five-function feature, and LED-powered. Later on, they developed collections that use Japanese quartz movements with a large case.
Women watches from Armitron are of course highly reliable regarding time. What's more, their products are easy to notice with the application of Swarovski crystal accents in most items. Their best sellers for women include the dress bracelet watch collection and the x Uncommon Threads Limited Edition.
Watches from Armitron would be suitable for formal events and those who love dressy, elegant styles. The flashy crystal accents aren't ideal for ladies who aim at simple and matchy watches.
For Men
Seiko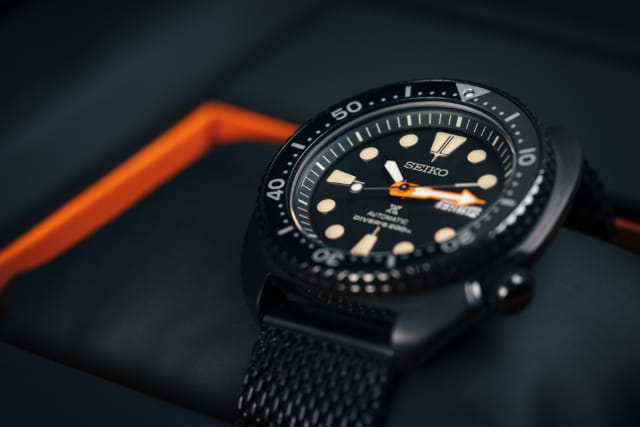 Seiko is one of the very few authentic manufacturers for high-quality watches with affordable price.
This Japanese brand wrote its first page as a small jewelry shop in Ginza, Tokyo in the 1880s. Seikosha was the jewelry shop's name, meaning "a place of exquisite craftsmanship" in Japanese. Four decades later, Seiko made its debut and shocked the current watchmakers.
Seiko has many things to be proud of, either their battery-powered technology or in-house elements. But what makes Seiko stands out are two things: the price and quality. You can find watches for under $300 or $200 designed beautifully and aesthetically.
Seiko watches are known for being highly accurate. This company adopts what's called Zaratsu technique to create the shiny polishing case.  Seiko is certainly giving Swiss watch brands a chill.
When it comes to Seiko's best collections, I must name Seiko 5. The selection of field watches is not only durable but also highly fashionable. Both design and features satisfy me. Seiko Prospex collection, on the other hand, is suitable for businessmen and frequent travelers.
It offers almost anything in one timepiece:  date window, 12-hour alarm function, and a flight slide ruler.
Citizen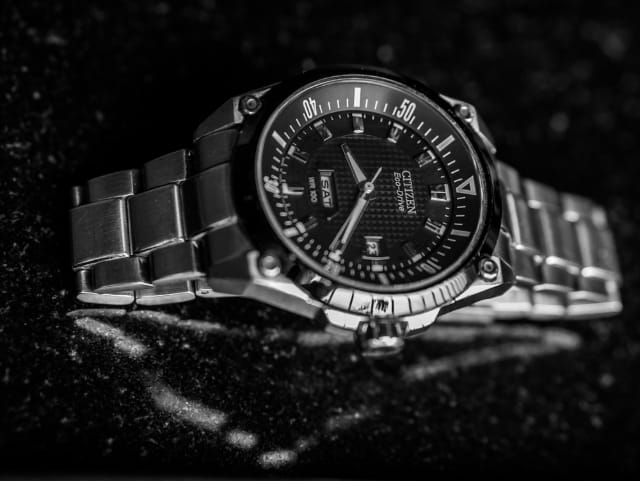 Citizen, my all-time favorite watch brand, must be in this list for affordable watch brands. The company started its journey in Japan with the help of Swiss investors and watchmakers. That being said, Citizen Watches inherited many features of hi-quality Swiss watches.
The only difference is the price.  You can purchase a sophisticated timepiece from Citizen with a small fraction of cost. Citizen continues to please their customers with groundbreaking technology and budget-friendly watches.
Their most prominent series – the Eco-Drive has stolen people's hearts because of its functionality and environmental-friendliness. You don't have to replace your battery from time to time like traditional watches.
Instead, Eco-Drive Citizen watches convert natural and artificial light into energy to sustain their function. Citizen keeps expanding its business and fulfilling the promise to bring wallet-friendly excellence.
Orient
Age may slow you down, but it has nothing to do with Seiko Group. At its 66 birthday, the group presented its new baby: the subsidiary Orient. Orient products are Seiko's are incomparable. While the mother is more interested in quartz, her son fascinates mechanical watches with classic style.
What I like about the Orient watches is no doubt their design. Orient has presented a significant number of elegantly made, unfussy dress watches. This watch brand is a minimalist when it comes to high-end watches.
One good example is the new Orient Bambino Open Herat Collection. Apart from being inexpensive dress watches, these models are classy with little frills.
Other successful series from Orient to name is the Defender. Adopting military sense, the collection of field watches offer users with either olive green or black dial and different choice of styles.
The Defender is not only easy to read but also wholly reliable and trustworthy, an excellent match for outdoor enthusiasts and those who are fond of field watches.
Bulova
Bulova set sail in 1875 and earned its place in the competitive watch making the world. It wowed the market with the classy designed, jeweled timepieces for men. As soon as it was acquired by Citizen in 2007, this watch brand has been opening up chances for affordable products as well.
I would say Bulova offers watches of good quality. Through the year, the brand has produced several watches with excellence. The Accutron line, for example, adopting the ET 2892-A2 movement, proves to be reliable and accurate.
The Precisionist series indeed surprise me with their handsome design and correctly function. Other than that, watch collectors also find Gemini, Stratford Masella or Saleya charming. The price is perfectly reasonable.
The bottom line
I have to admit that finding the Best Affordable Watch Brands isn't easy while it seems that watches are getting more and more wallet-friendly. As you can see in my list, the price is indeed important; however, I never compromise the quality.
As for men watches, I only entrust Seiko, Citizen, Bulova, and Orient since they offer the reliable timepieces that don't burn your dollar. Women watches, I believe, should come from Armitron, Daniel Wellington, Fossil, and Michael Kors. Depending on your style and preferences, you can certainly find your suitable watches from one of them.