Watches with a calculator or calculator watches were trendy in the 80s and 90s. Everyone loved them for their geeky and futuristic looks. Back then, every cool kid was a geek. If you went to school in the 80s, you had to have a calculator watch. In 1985, Marty McFly wore a Casio CA53W calculator watch in the famous Sci-fi movie "Back to the Future." It became an icon of the 80s and was a must-have accessory for young men and boys.
Back in the day, I had a few watches with calculators. They were pretty cool, and they still do. These watches take me back in time. Why on earth would anyone wear a watch with a calculator? Before the time of smartphones and smartwatches, everybody used to write down phone numbers in a little book. Calculator watches used to have a data bank to store up to 50 phone numbers. You could set 50 scheduled alarms and appointments, and they also had a countdown timer, stopwatch, and world times for travelers, like your smartwatches these days. But we are talking about the 80s here, and some of you weren't even born then.
In recent times, the retro look has become fashionable again. Calculator watches are timeless, and they look the same as they did back in 1980. When it comes to calculator watches, Casio is the pioneer. Casio wasn't the first company to make a calculator watch, but it was undoubtedly the most successful and prolific. The first Casio calculator watch, the C-80, arrived in 1980. In the age of smartphones, you do not need to wear a calculator on your wrist, but you buy it for its retro look, not the functionality you get in a smartwatch or phone.
I can talk about calculator watches all day, but let's look at our top Calculator Watches.
Best Watches with Calculator in 2020 Reviews
Best Calculator Watches
Casio Men's Vintage CA53W-1 Calculator Watch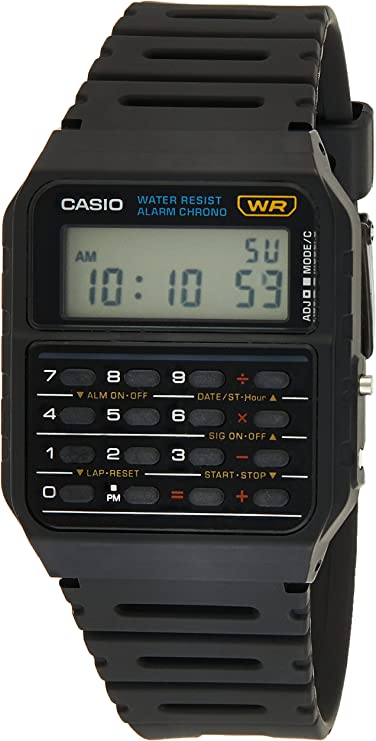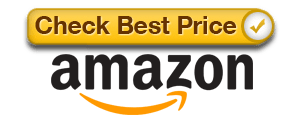 Specifications
| | |
| --- | --- |
| Model Number | CA53W-1 |
| Case Diameter | 35 mm |
| Band Width | 20 mm |
| Weight | 25 grams |
| Movement | Japanese Quartz |
| Water Resistant | 165 Feet |
Features
8-Digit Calculator
Water Resistant
1/100 second stopwatch
Auto Calendar (pre-programmed until the year 2079)
Dual Time
Daily Alarm
Hourly Time Signal
5 Year Battery life
Summary
You can never go wrong with this classic calculator watch. It looks retro and functions just as it should. This watch is very durable and lightweight. Perfect for calculating the tip quickly for a bill or some simple arithmetic. The buttons are small, so sometimes, it can be difficult to press.
Pros
Retro look
Lightweight and comfortable to wear
Durable and water resistant
Alarm volume is great
Cons
No storage space for data
No backlit light
Casio Men's DBC32-1A Data Bank Black Calculator Watch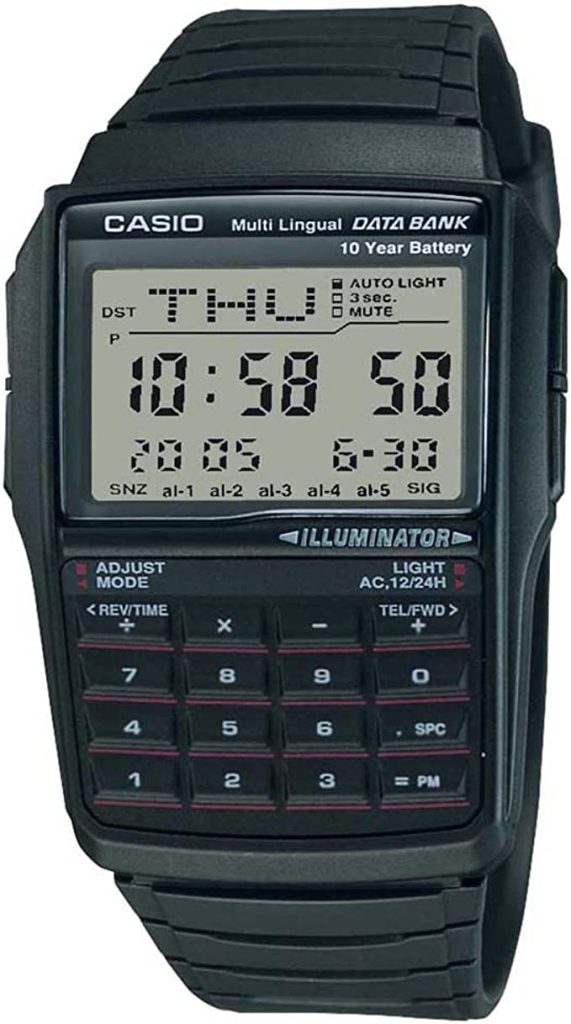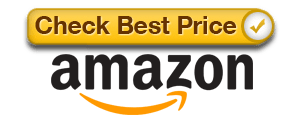 Specifications
| | |
| --- | --- |
| Model Number | DBC32-1A |
| Case Diameter | 41 mm |
| Band Width | 22 mm |
| Weight | 38 g |
| Movement | Japanese Quartz |
| Water-Resistant | No |
Features
5 Page databank
8 Digit calculator
5 Multi-function alarms
10 Year battery life
Summary
This data bank watch with calculator is vintage from a time and era before the smartwatches, but it can hold phone numbers and is loaded with features like dual time zones, switch to military time, alarms, and many more. Smartwatches do more than this Casio calculator watch these days, but there is something special about this watch. It had this technology years before what is on the market today regarding smartwatches.
Pros
Easy to navigate the menu
Great conversation piece
Light works on entire watch face
Super lightweight
Cons
AM/PM Indicator is very hard to see
Not water resistant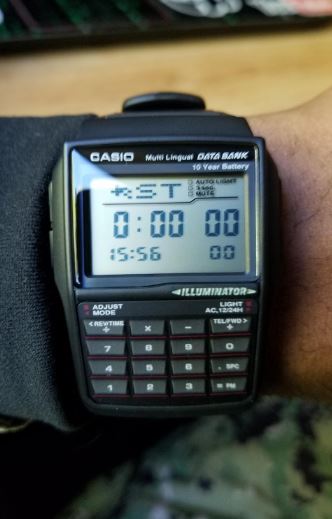 Casio Men's DBC-611G-1D Gold Tone 25 Memory Calculator Data bank Watch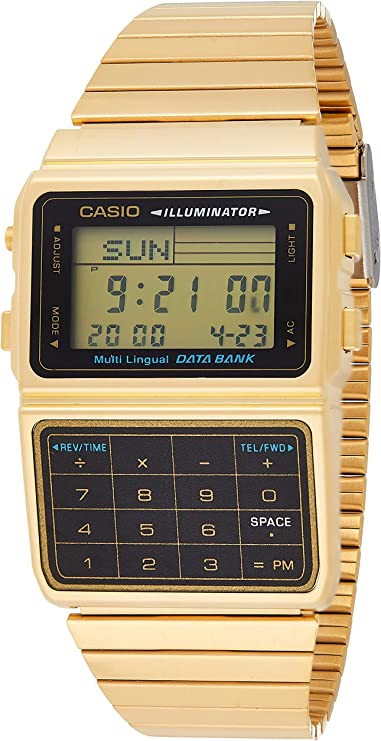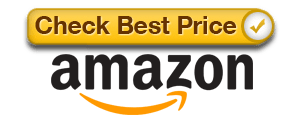 Specifications
| | |
| --- | --- |
| Model Number | DBC-611G-1 |
| Case Diameter | 32 mm |
| Band Width | 22 mm |
| Weight | 48 g |
| Movement | Japanese Quartz |
| Water Resistant | No |
Features
25 pages of Telememo
1/100-second stopwatch
Dual time
5 alarms
Auto LED light
Stainless steel band
Summary
This is an excellent watch to have in your collection. It is lightweight, multi-functional, and elegant. It suits well to wear in the office. The golden color display matches the rest of the watch. It is easy to set up and follow the manual. The digits on display are large enough to read without too much effort.
Pros
Classic design
Long battery life
Casio Men's DBC-611-1 Silver Tone 25 Memory Calculator Data Bank Watch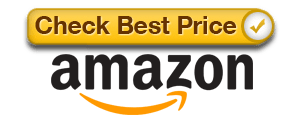 Specifications
| | |
| --- | --- |
| Model Number | DBC-611-1 |
| Case Diameter | 32 mm |
| Band Width | 22 mm |
| Weight | 48 g |
| Movement | Japanese Quartz |
| Water Resistant | No |
Features
25 pages of Telememo
1/100-second stopwatch
Dual time
5 alarms
Auto LED light
Summary
If you like the design of the Casio DBC-611G-1 but are not a fan of the gold tone, this watch will be perfect for you.
Pros
Classic design
Long battery life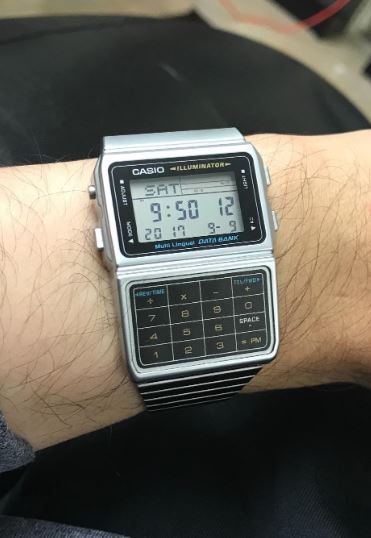 Casio Men's DBC-32D-1ADF Data Bank Calculator Watch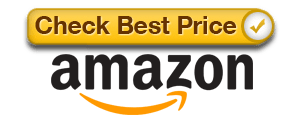 Specifications
| | |
| --- | --- |
| Model Number | DBC-32D-1A |
| Case Diameter | 37 mm |
| Band Width | 18 mm |
| Weight | 62 g |
| Movement | Japanese Quartz |
| Water-Resistant | 30 meters |
Features
Multi-Lingual DATA BANK
Multi-function alarms
8 Digit calculator
1/100-second stopwatch
Currency conversion
high-contrast LCD
Day of the week display in 13 languages
10-year battery life
Summary
I love this watch. It looks retro, is lightweight, has many useful features, and is easy to operate. All the info is on one screen. You can flip to an alternate time zone with no problem, which is useful when traveling. It has an alarm and a stopwatch, handy for working out and timing things on the grill.
Pros
High-contrast LCD makes it easy to read
Long battery life
LED backlight
Cons
Hard to adjust the links/band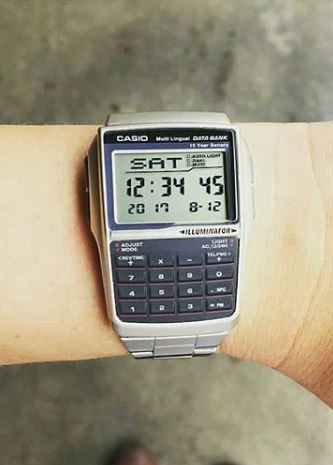 Casio Men's DBC150-1 Databank Digital Calculator Watch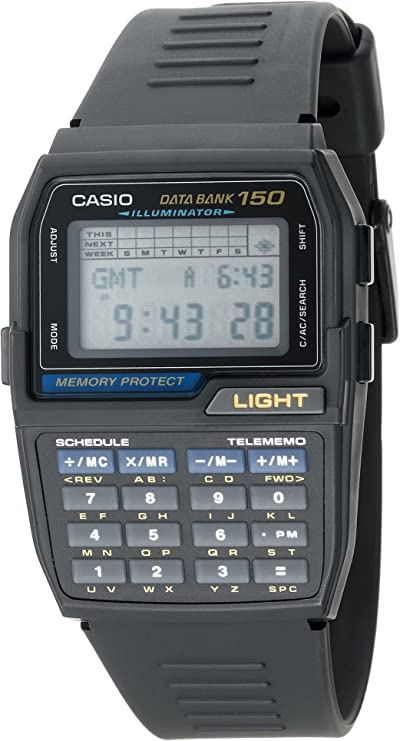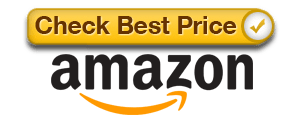 Specifications
| | |
| --- | --- |
| Model Number | DBC150-1 |
| Case Diameter | 35 mm |
| Case Thickness | 10 mm |
| Weight | – |
| Movement | Japanese Quartz |
| Water-Resistant | It is water-resistant. Not made for swimming. |
Features
150-page databank
World time capability
8-digit calculator
Daily alarm
Stopwatch function
Summary
In my opinion, this is the best watch calculator on the market. The scheduler feature is a bit complicated. The backward countdown timer and stopwatch are convenient. Storing phone numbers is an excellent feature. Data entry is not easy, but it's pretty cool once you get the hang of it.
Pros
Address Book / Scheduler / Memo/Note Pad
Big Light Button
Easy to use
Cons
Not Waterproof
Buttons are small
What is a Calculator Watch?
A calculator watch is a wristwatch that includes a built-in calculator function. It combines the functionality of a basic calculator with the convenience of a wristwatch, allowing users to perform simple mathematical calculations on the go. Calculator watches were trendy in the 1980s and early 1990s, often considered a fashionable and futuristic accessory.
Typically, a calculator watch features a small keyboard or buttons on its face, allowing users to input numbers and perform calculations. The watch display shows the input, intermediate accounting, and final result. Some calculator watches include features such as a stopwatch, alarm, calendar, and games.
In recent years, the popularity of calculator watches has declined with the advent of smartphones and other portable devices that offer more advanced calculators and a wider range of features. However, calculator watches still hold nostalgic appeal for some individuals and can occasionally be found as retro or novelty items.
Why Do You Need a Calculator Watch?
The need for a calculator watch depends on individual preferences and circumstances. Here are a few reasons why someone might find a calculator watch useful:
Convenience: Having a calculator on your wrist can be convenient when you need to perform quick calculations and don't have immediate access to a separate calculator or a smartphone. It eliminates the need to carry an additional device.
Portability: Calculator watches are compact and wearable, making them easy to carry. They are convenient for professions or activities that involve frequent calculations, such as engineering, finance, or scientific research.
Accessibility: For individuals who have difficulty using small buttons or touchscreens on traditional calculators or smartphones, a calculator watch with larger buttons can offer a more accessible and user-friendly option.
Nostalgia or Style: Some people enjoy calculator watches' retro aesthetic and nostalgic appeal. They may wear them as a fashion statement or as a conversation starter.
It's worth noting that with technological advancements, smartphones, and other devices have become more prevalent and offer more advanced calculator functionalities and a wide range of other features. As a result, the practical need for a calculator watch has diminished for many people.
Types of Calculator Watches?

There have been various types of calculator watches throughout their history. Here are a few notable examples:
Basic Calculator Watches: These are the most common types of calculator watches that provide basic arithmetic functions such as addition, subtraction, multiplication, and division. They usually have a small keyboard with numeric buttons and limited memory for storing calculations.
Scientific Calculator Watches: Some calculator watches offer advanced scientific functions, including trigonometric functions, logarithms, exponentiation, and statistical calculations. These watches are designed to cater to professionals in fields such as engineering, mathematics, and science.
Programmable Calculator Watches: Programmable calculator watches allow users to create and store customized programs for performing complex calculations. They offer more advanced functionality and flexibility, making them suitable for users who require specific calculations or want to automate certain tasks.
Financial Calculator Watches: These calculator watches are designed specifically for financial calculations and include features like compound interest calculations, amortization schedules, and currency conversions. They cater to individuals in finance, banking, or investment-related fields.
Retro or Novelty Calculator Watches: In recent years, there has been a resurgence of calculator watches as retro or novelty items. These watches often mimic the design of the original calculator watches from the 1980s and focus more on nostalgia and style rather than advanced functionality.
It's important to note that the availability of different types of calculator watches may vary depending on the current market trends and consumer demand.
How To Choose The Right Calculator Watch?

When choosing a calculator watch, consider the following factors to find the right one for your needs:
Functionality: Determine the level of functionality you require. Basic calculator watches are suitable for everyday arithmetic calculations, while scientific calculator watches offer advanced mathematical functions. If you need specialized calculations for finance or programming, consider watches designed specifically for those purposes.
Ease of Use: Look for a calculator watch with a user-friendly interface, clear display, and buttons that are comfortable for you to operate. Consider the size of the watch face and buttons, ensuring they suit your preferences and ease of use.
Durability and Quality: Check the durability and quality of the watch. Look for watches made from sturdy materials that can withstand daily wear and tear. Consider water resistance if you plan to use the watch in water-related activities or in wet conditions.
Display: Ensure the watch has a clear and legible display that is easy to read. Consider factors such as screen size, backlighting, and whether it offers a customizable contrast or font size.
Battery Life: Check the battery life of the calculator watch. Longer battery life means you won't have to frequently replace or recharge the battery. Consider the type of battery used and its availability.
Additional Features: Some calculator watches offer additional features such as alarm functions, stopwatch, calendar, world time, and even games. Determine if these features are important to you and if they align with your needs and preferences.
Budget: Set a budget for your calculator watch purchase. Prices can vary depending on the brand, functionality, and additional features. Consider your budget and find a calculator watch that offers the desired features within your price range.
Reviews and Recommendations: Read reviews and seek recommendations from other users or trusted sources to gather insights about the performance, reliability, and user experience of different calculator watches. This can help you make an informed decision.
By considering these factors, you can choose a calculator watch that aligns with your specific needs, preferences, and budget.